Sunday, February 14, 2021
Recently, we hosted an anti-litter art contest, in which the public was invited to paint a sign with an anti-litter slogan, using repurposed campaign signs. The winner was chosen at random (luckily, because each entry was FANTASTIC), and we even provided the campaign signs. The random name picking generator we used is here: Random Name Picker
The winner receives a $50 gift of Downtown Dollars, redeemable at over 30 participating local Benicia businesses. Downtown Dollars can be purchased HERE.
We had three entries, not including my own. Below are the submissions. Judge for yourself, they are all winners.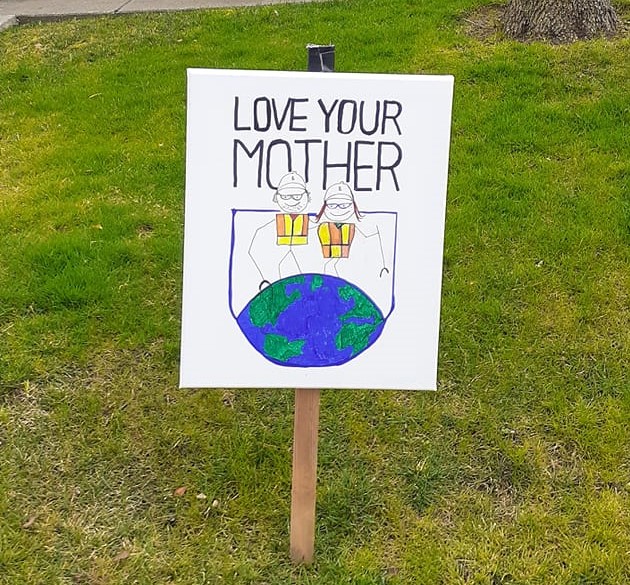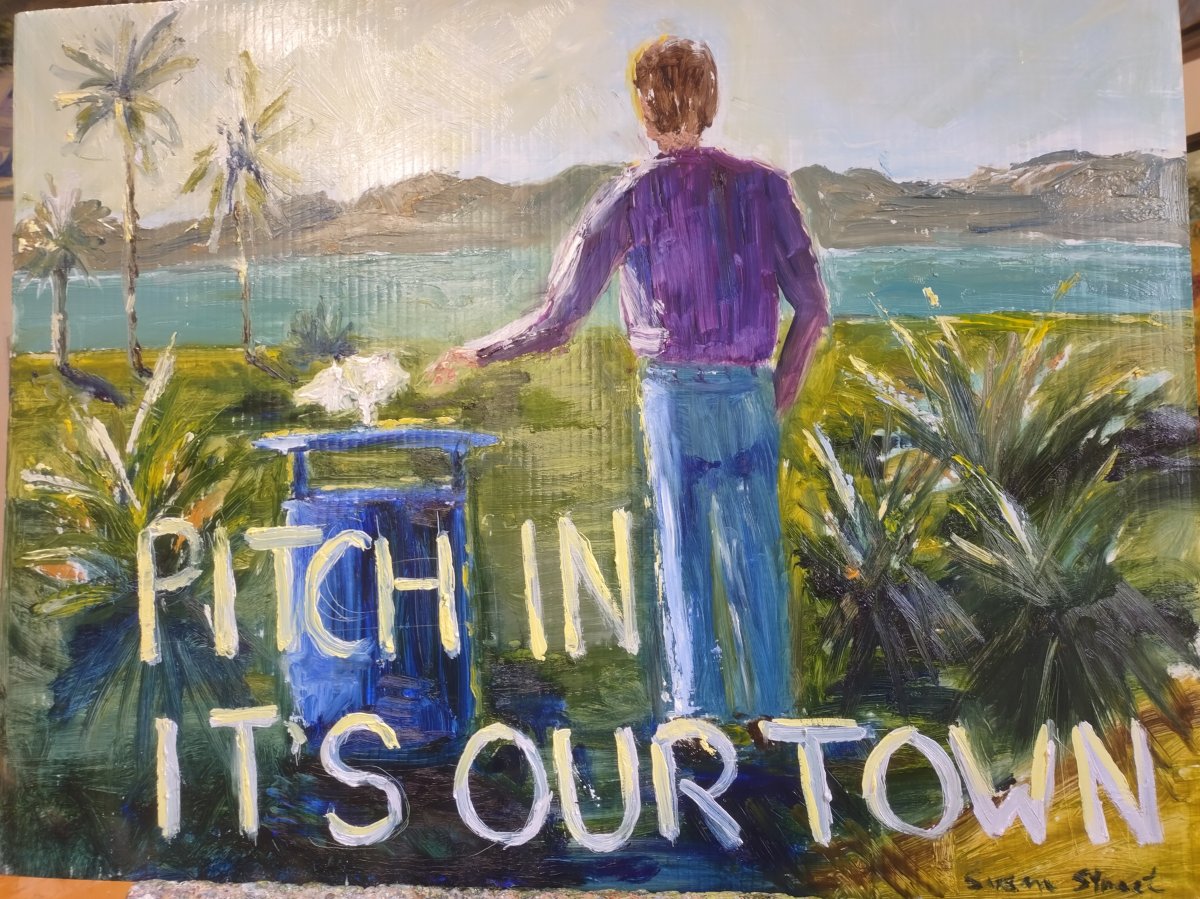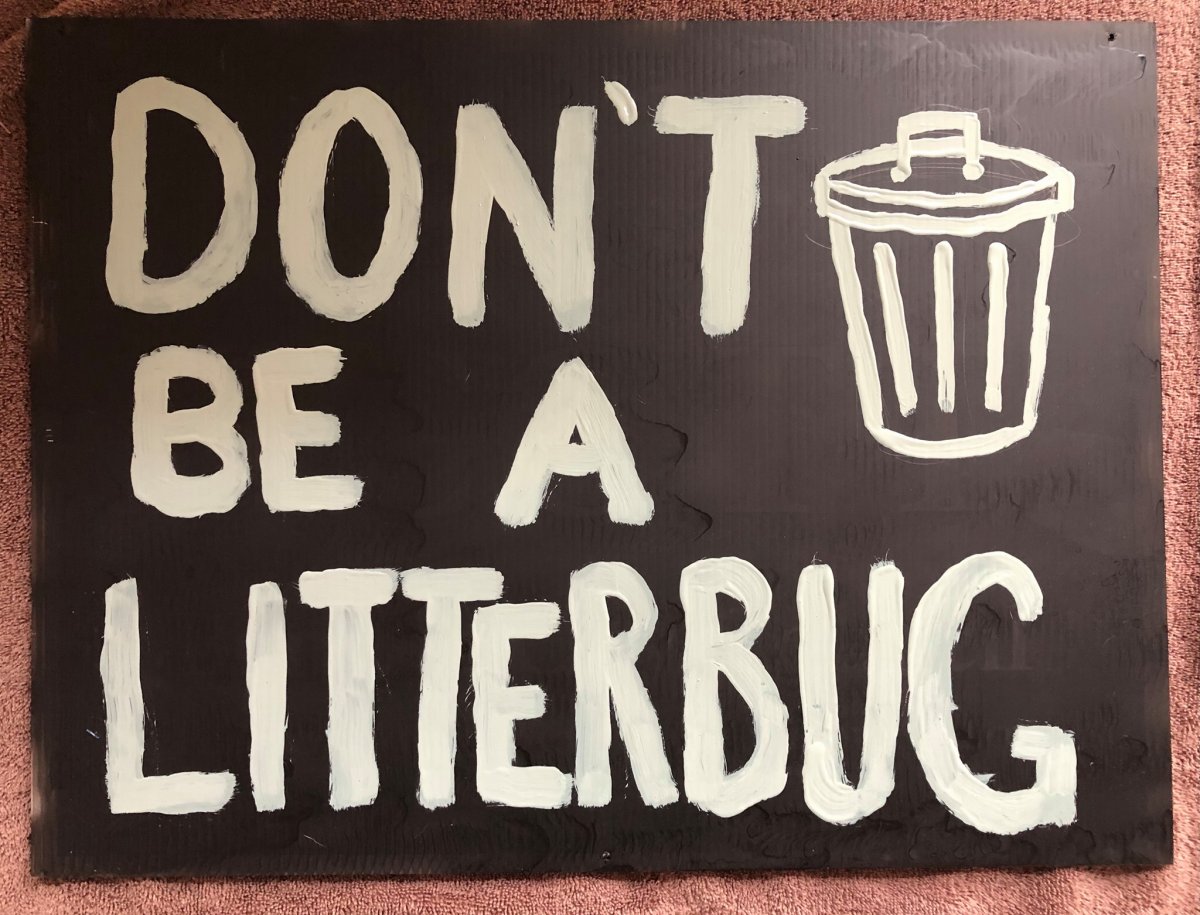 See what I mean? If you ask me, everyone wins. However, we can only choose one, so we let the random name picker determine the winner for us.
AND... the winner is?
Congratulations, SUSAN STREET from www.susanstreetartist.com. !
---
Wednesday, January 13, 2021
In our Facebook group, our members post pictures of their daily and weekly clean-ups. Two volunteers, Steve and Sindy, do outstanding work cleaning up our city streets and a 12 mile stretch of highway 780, which includes the east and west bound roadsides and ramps. As Adopt-A-Highway volunteers, their section of freeway is kept clean in Honor of Mother Earth. We are very grateful for the hard work that they do.
On January 7, they posted pictures of the blight that had accumulated at a closed Burger King location on Columbus Parkway. We notified the City who in turn contacted the landowners, but the garbage pile remained and continued to grow. Pictures of the blight are below: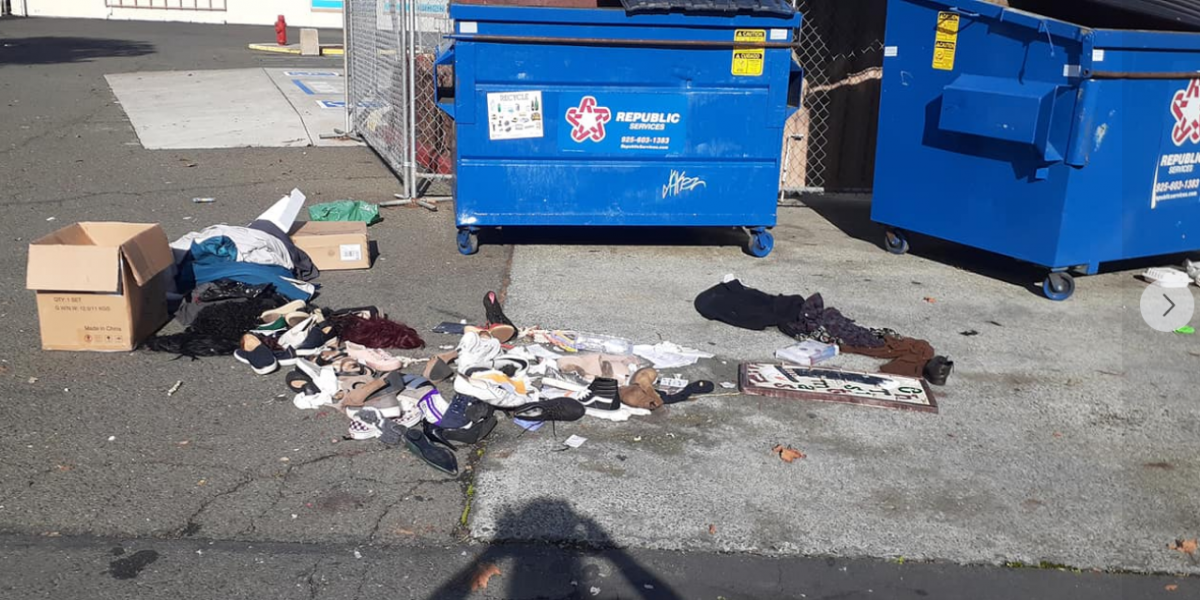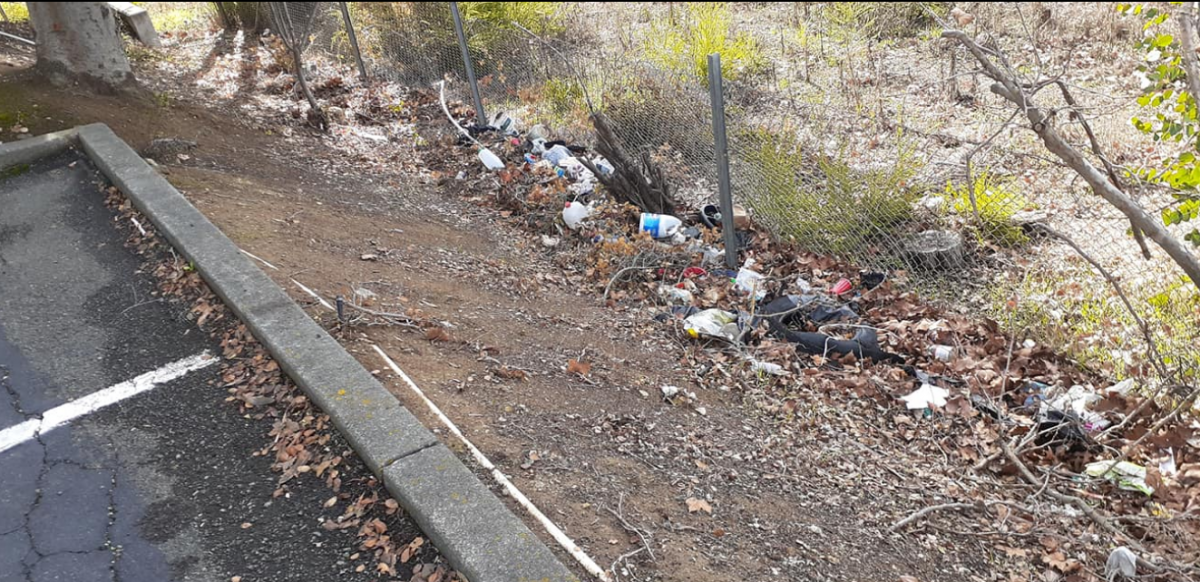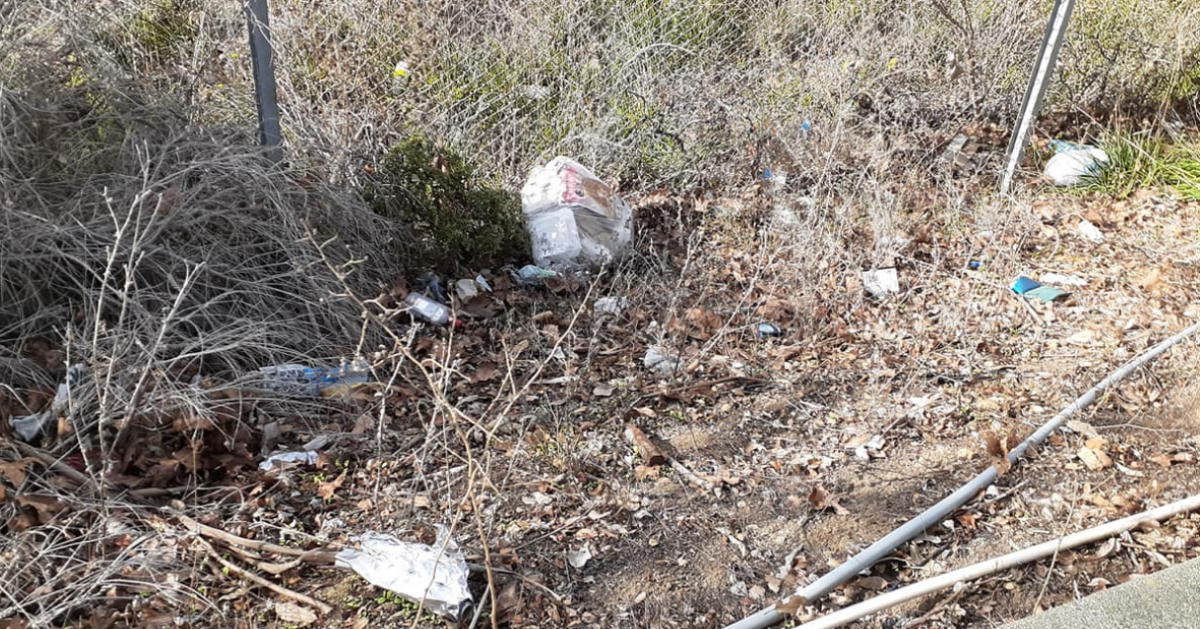 On January 13, while routinely cleaning their section of highway, Steve and Sindy saw the garbage around this vacant building had not been cleaned. So, what did they do? They cleaned, bagged, and hauled the trash themselves. We feel that Steve and Sindy deserve gratitude and any fanfare we can spare them, as they do our city and highway system a great service. There are only two of them, and blight is becoming increasingly worse. As the trash problem continues to escalate, we have our little group of volunteers and a couple of super-heroes to help remove litter and garbage.

Below are the "after the clean up" pictures from January 13. Thank you, Steve and Sindy!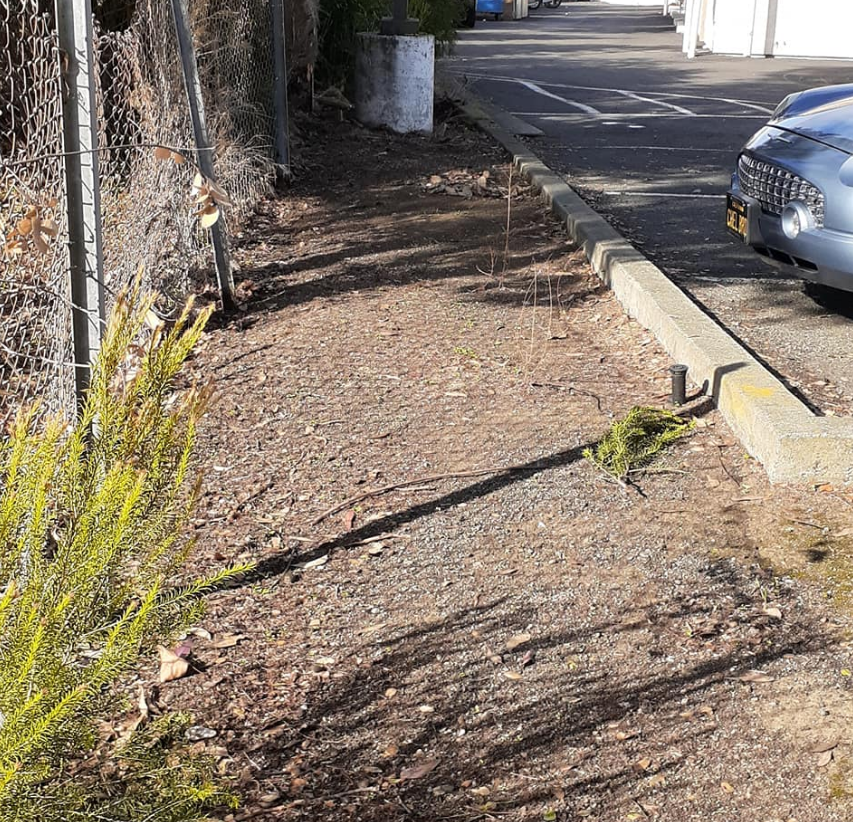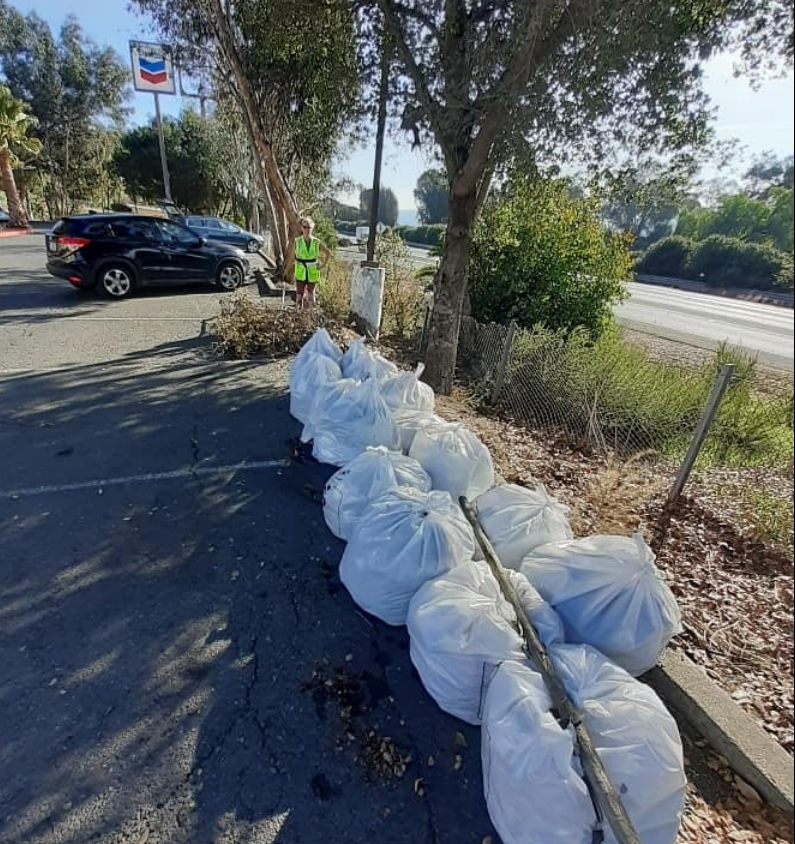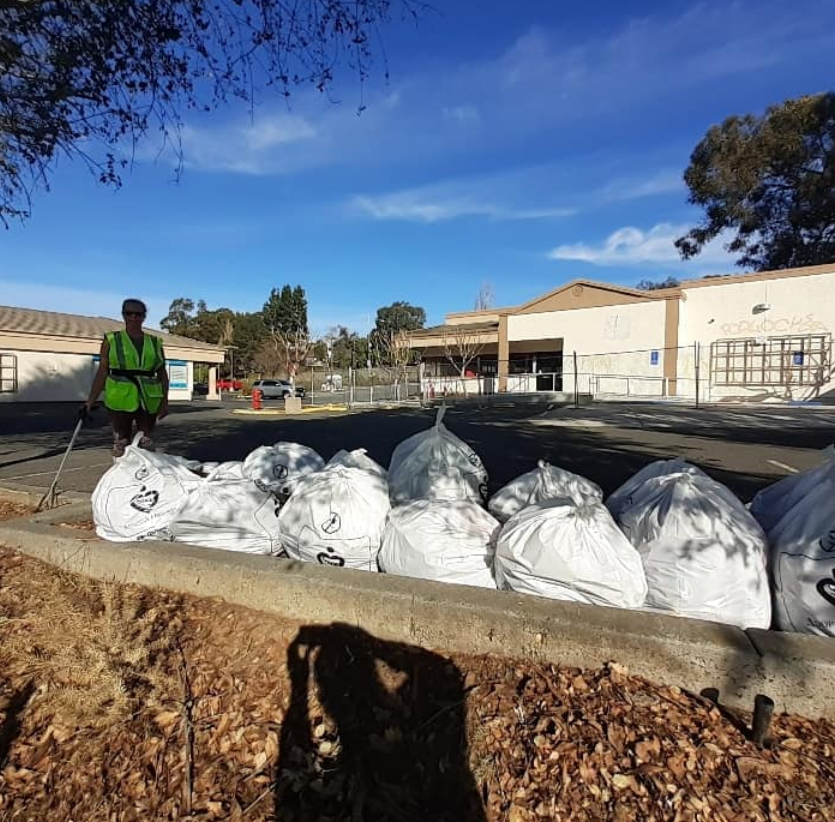 If you'd like to lend a hand, please use the Contact Us form to be notified of upcoming events. You can also contact your local city, county, and state representatives to let them know that continued blight is not only an eyesore which detracts from the natural beauty of our state, it is also a huge health concern.
---
Sunday, November 8, 2020
We had so many people show up today - here are some statistics about today's haul.
About 23 people showed up at the Corp Yard to drop off their bags of litter, where we collected about 66 bags of trash, which weighed in about about 250 pounds. Those bags of trash filled up the Trash Truck. In addition to that, other #Litterati also let me know they had collectively picked up an additional 15 bags of trash, which they disposed of themselves. We also canvassed approximately 44 miles of city streets and shoreline (that includes both sides of the street). Here is a link to the map, the colors represent routes taken by our members: Link to map.
That is simply amazing! You all need to pat yourselves on the back for a job very well done!
There are some pictures below, and more pictures here at this picture link.
Here are a couple of litter stories as told by our Facebook members:
Carolyn: I found a golf disc in the bushes behind the huge dumpster at the Community park (also a ton of liquor bottles). It had a name and number sharpied on it so I thought I would message the guy to see if he wanted it. He answered immediately and said he was baffled as he lost that disc over two years ago! He now lives in LA. He really wanted to have it back, so I am going to mail it to him tomorrow. One man's trash is another man's treasure, literally! Felt good to do something nice for someone. We all need to feel positive right now !
Bobbi: I found a pair of men's underwear, several condoms, a glass candlestick, and lots and lots of cigarette butts!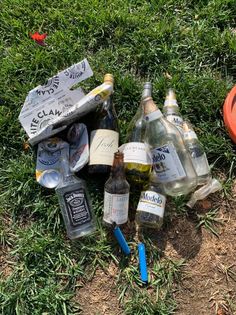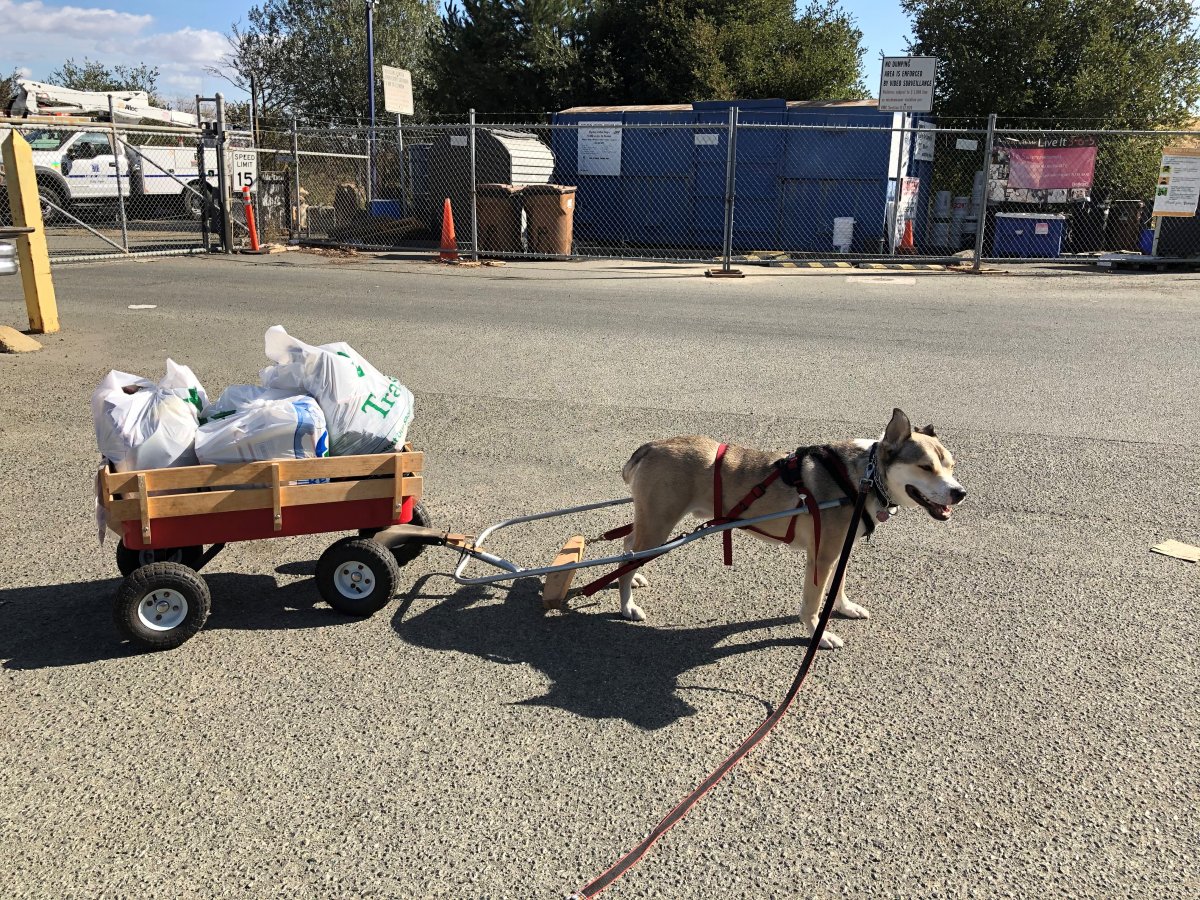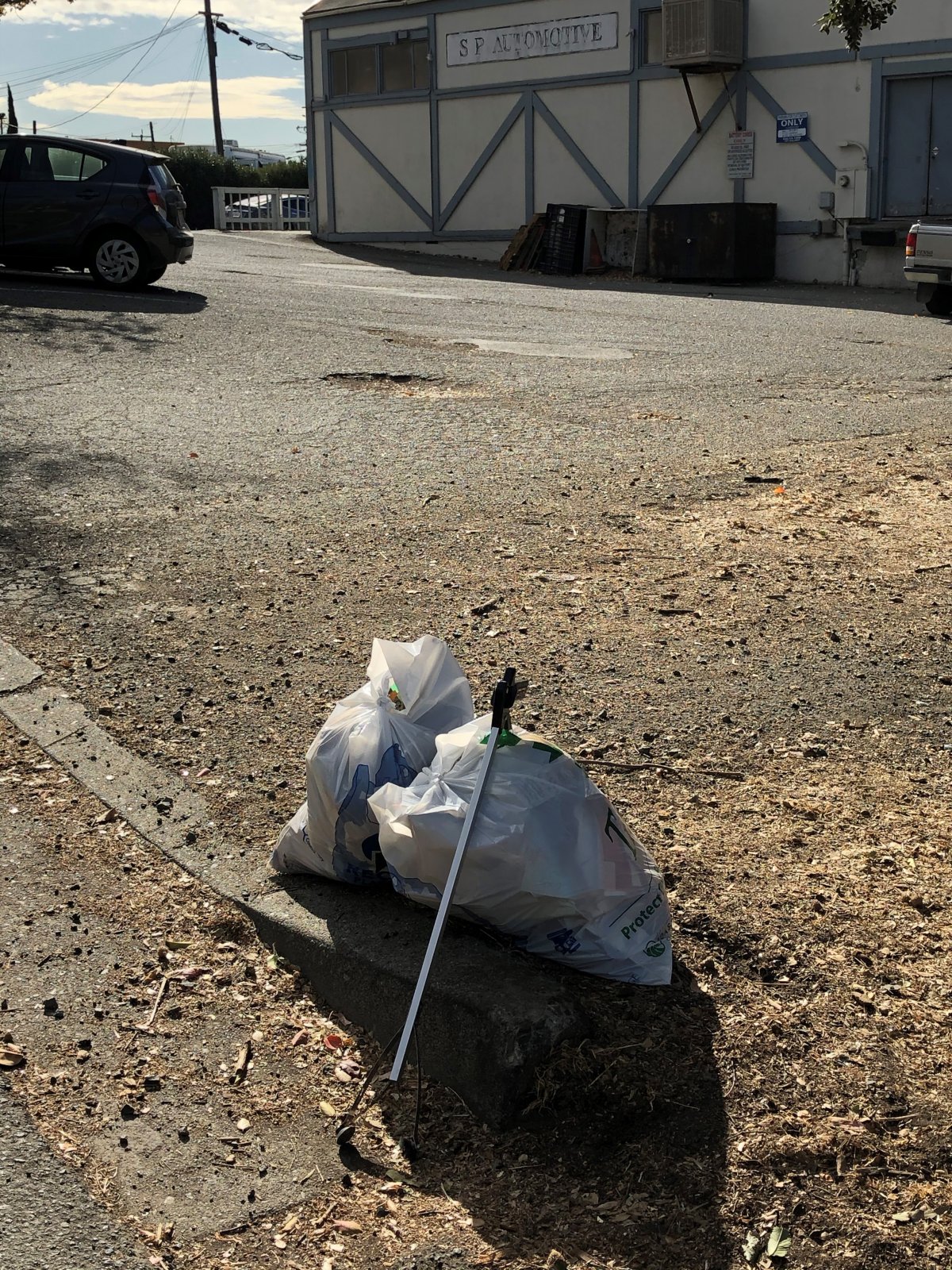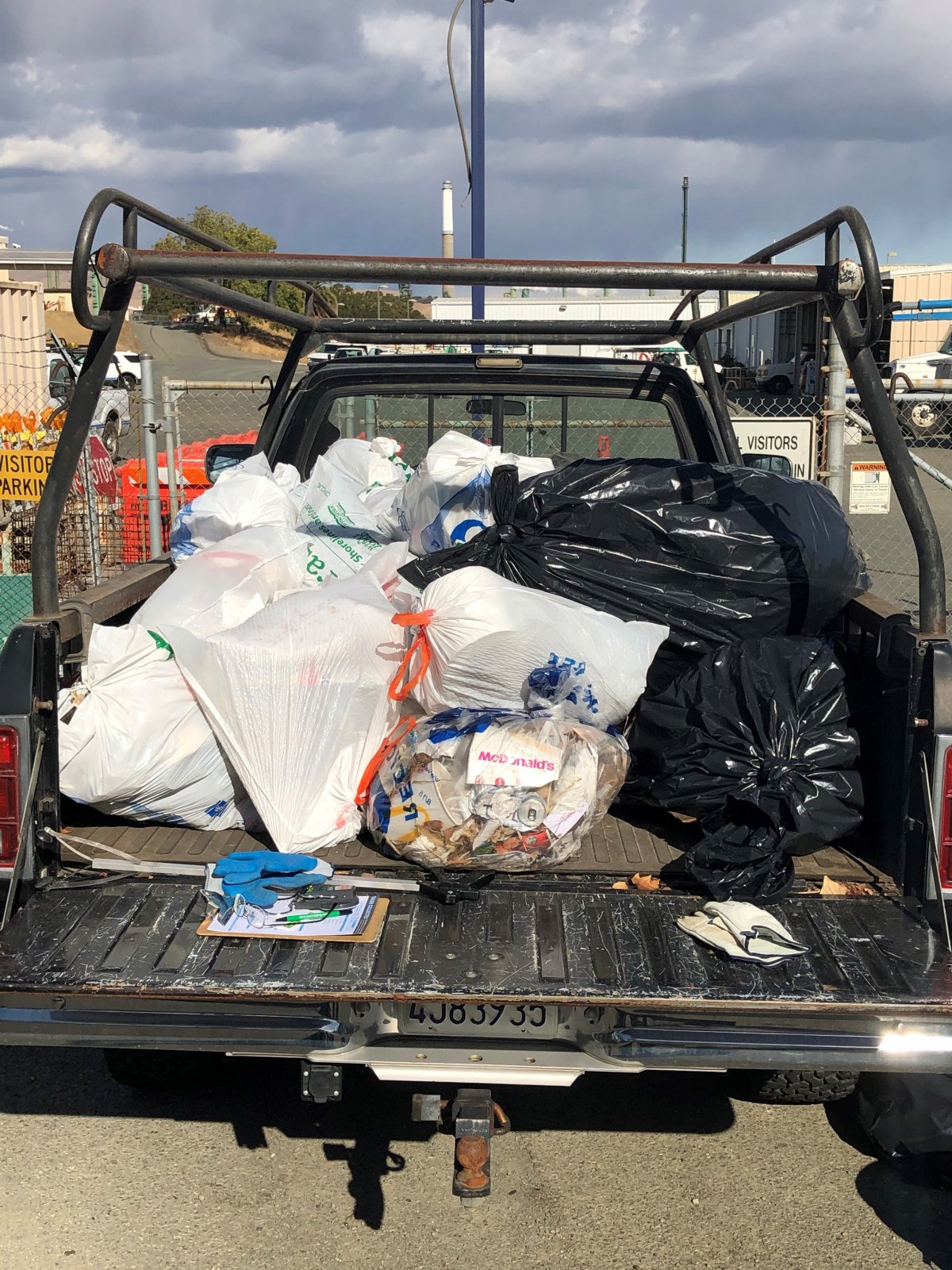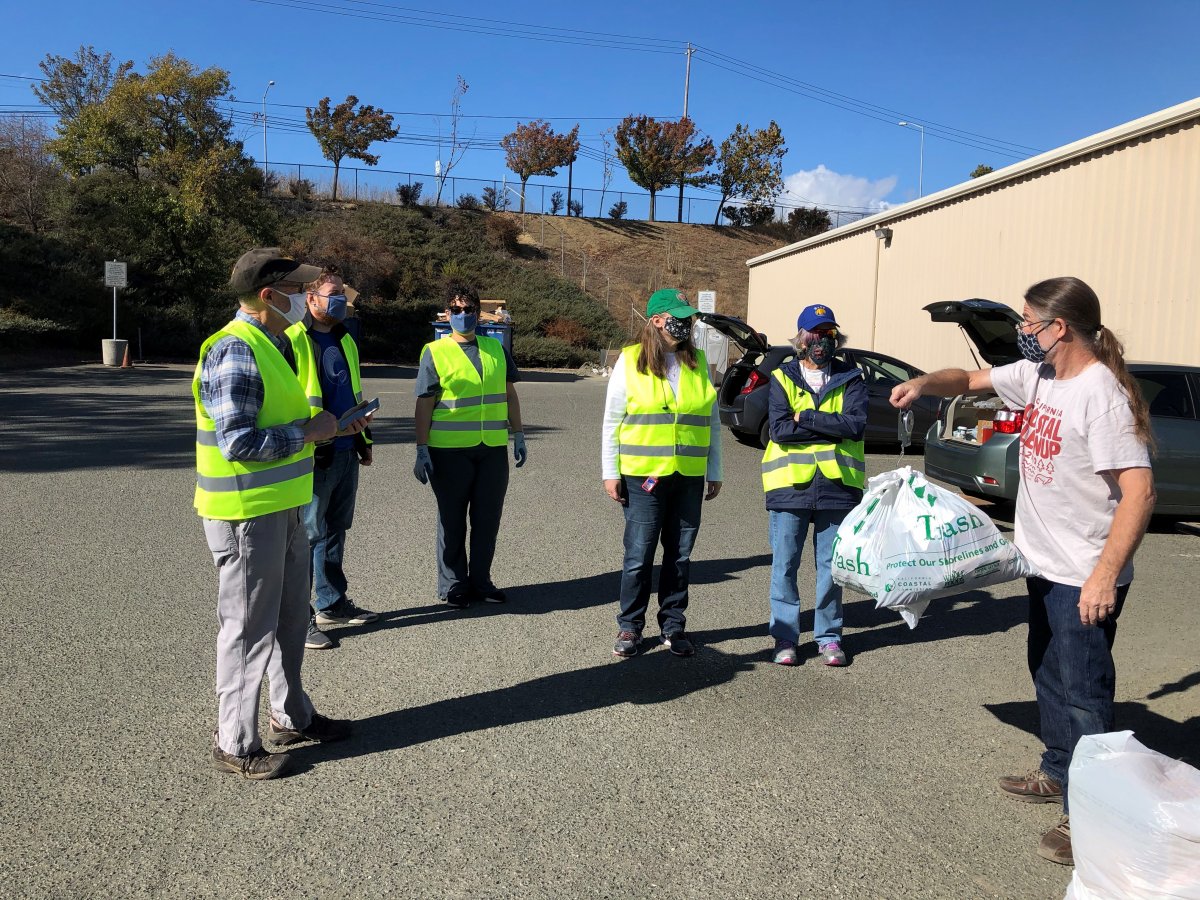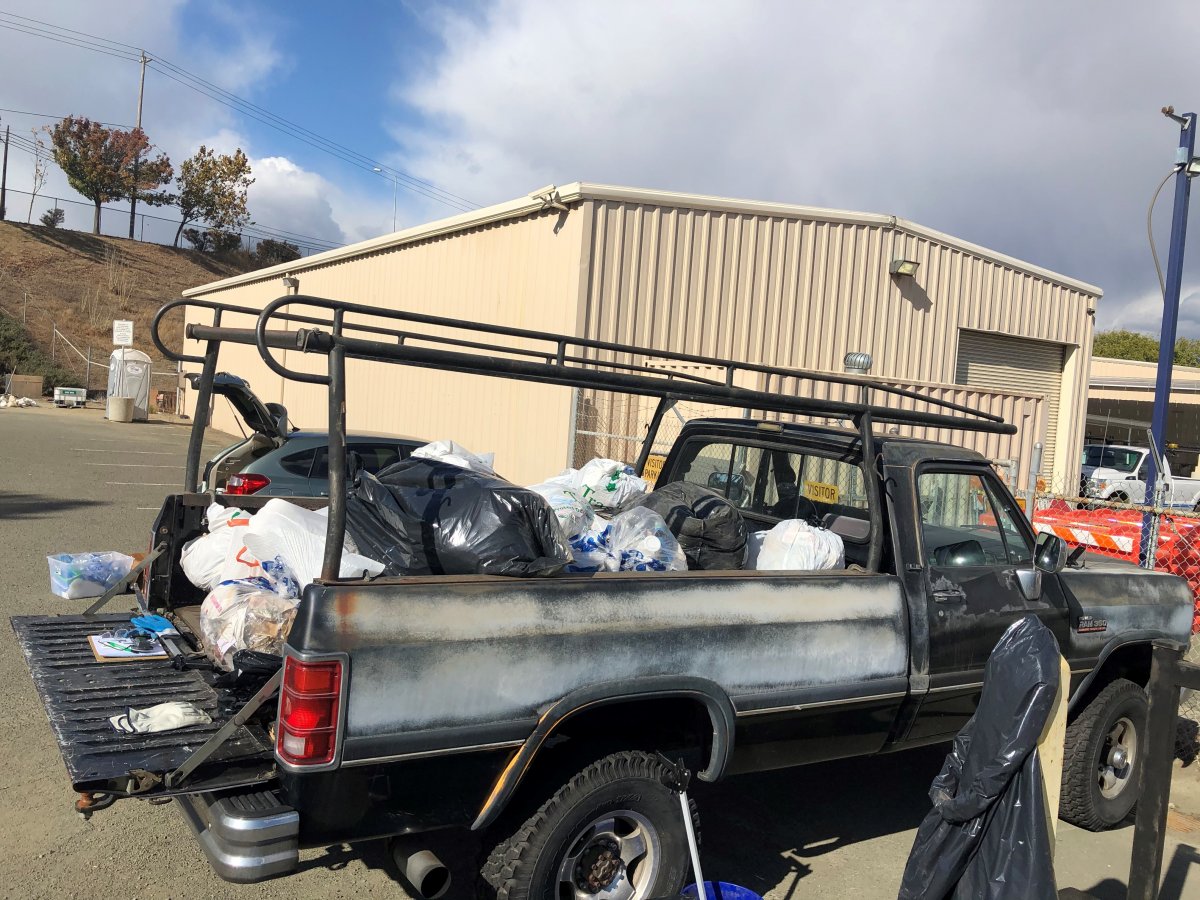 ---
Tuesday, October 6, 2020
This will be short and sweet: On Tuesday October 6, Mayor Patterson and Council Members honored the Benicia Litter Pickers with a Proclamation.
The screenshot of that document is below. We are very grateful for the support the city has shown us.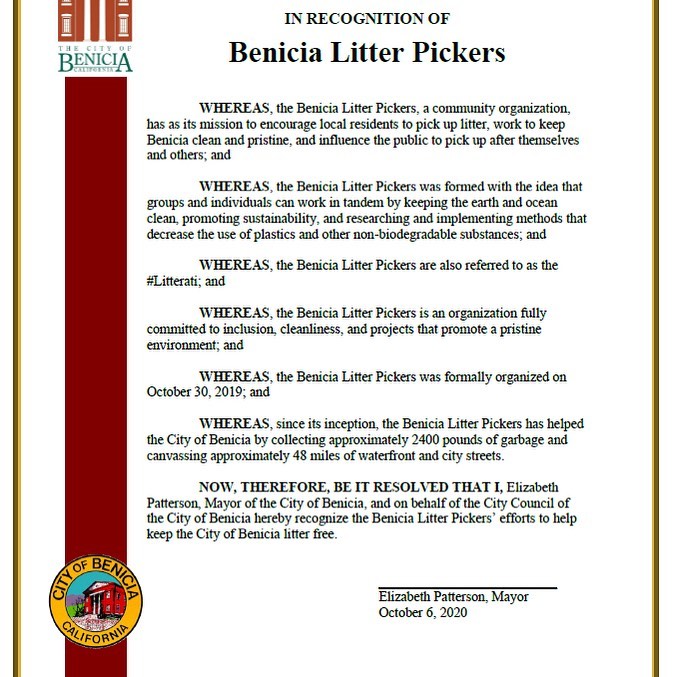 ---
Sunday, September 20, 2020
At least 25 people participated in this event, in which each member picked a route, we put the individual routes on the map to keep track, and we all picked up litter at the same time. Then, we met at 9th Street Beach with City officials to drop off the bags of litter we collected, and got recognition for our efforts from the Coastal Cleanup folks for Coastal Cleanup month.
In all, the #Litterati picked up approximately 1,200 pounds of garbage and canvassed 18 miles of city streets and shoreline.
In addition to this fun event, our founder scored a radio interview on local radio station 98.1 The Breeze. You can listen to that interview here.
More news is coming up, so stay tuned!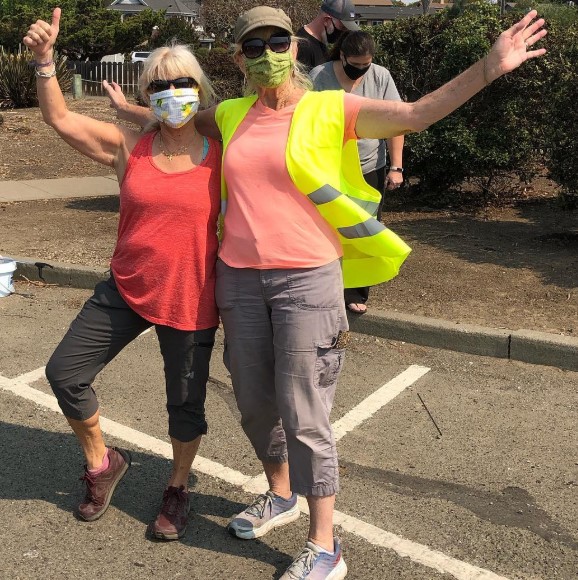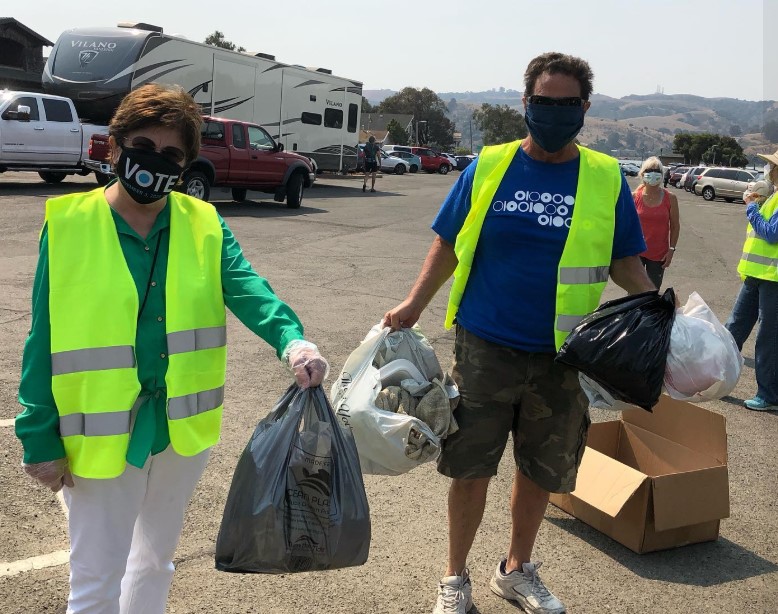 ---