Thursday, November 4, 2021
Last week's storm brought California much needed rain, along with high winds, and of course, a whole lot of trash. When our volunteers saw the trash and litter that washed in along our shoreline, they went into action.
One of our members posted in our Facebook group asking for help along the 9th Street shoreline, and our volunteers stepped up. Approximately eight people picked up trash and litter over a three day period, then called the City of Benicia to come and pick up the bags.
Another member emailed us to inform us that there was quite a bit of trash along our 1st Street shoreline, and not too long after that, our volunteers also cleaned up in that area and let the city know that there were bags of trash to be collected.
Also, in the coolest trash collection ever to take place, a few volunteers took to their paddle boards to pick up trash and litter in parts of the harbor that were inaccessible by land. The pictures tell the rest of the story.
All I can say is that I am so proud of our volunteers and their efforts in maintaining Benicia's natural beauty.
Our paddle boarding volunteers cleaned up in the harbor.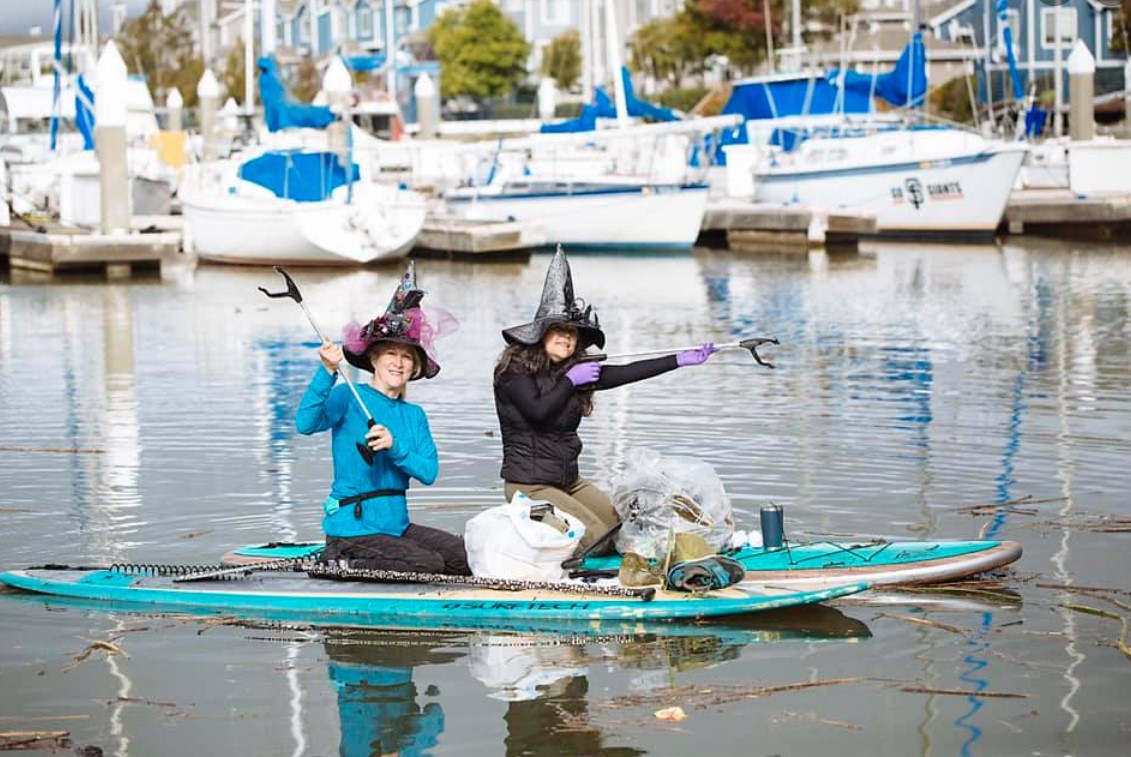 H Street was also a mess.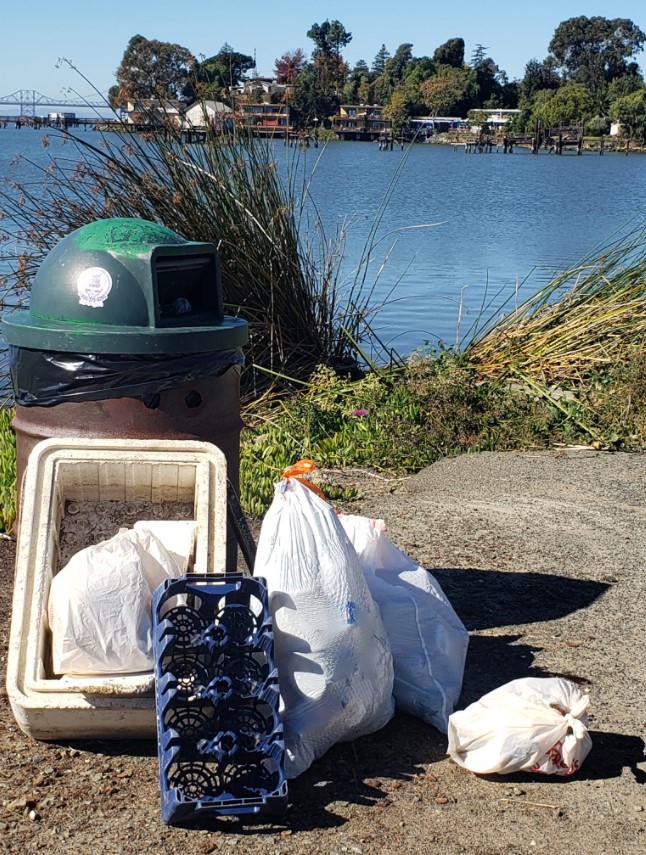 A major effort along our 9th Street shoreline paid off.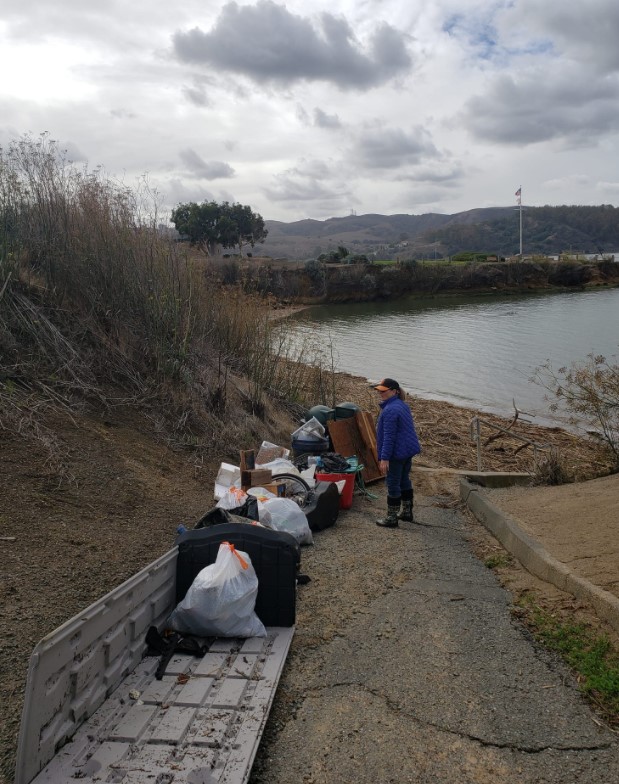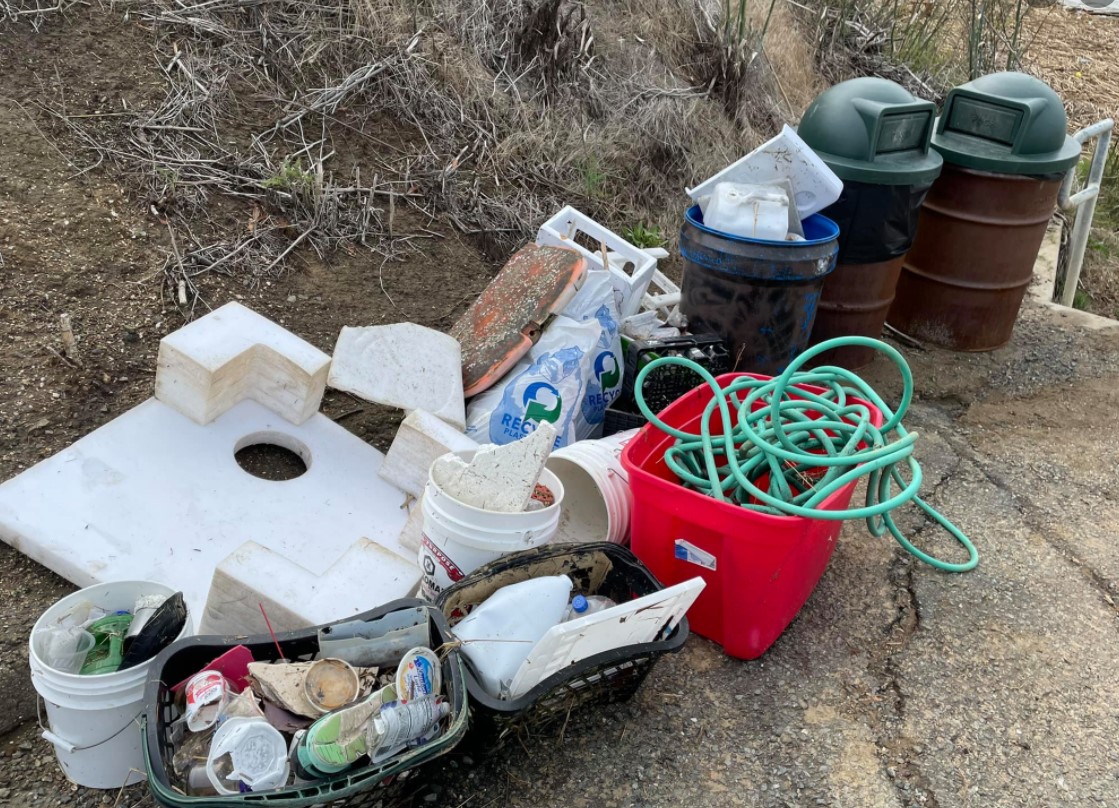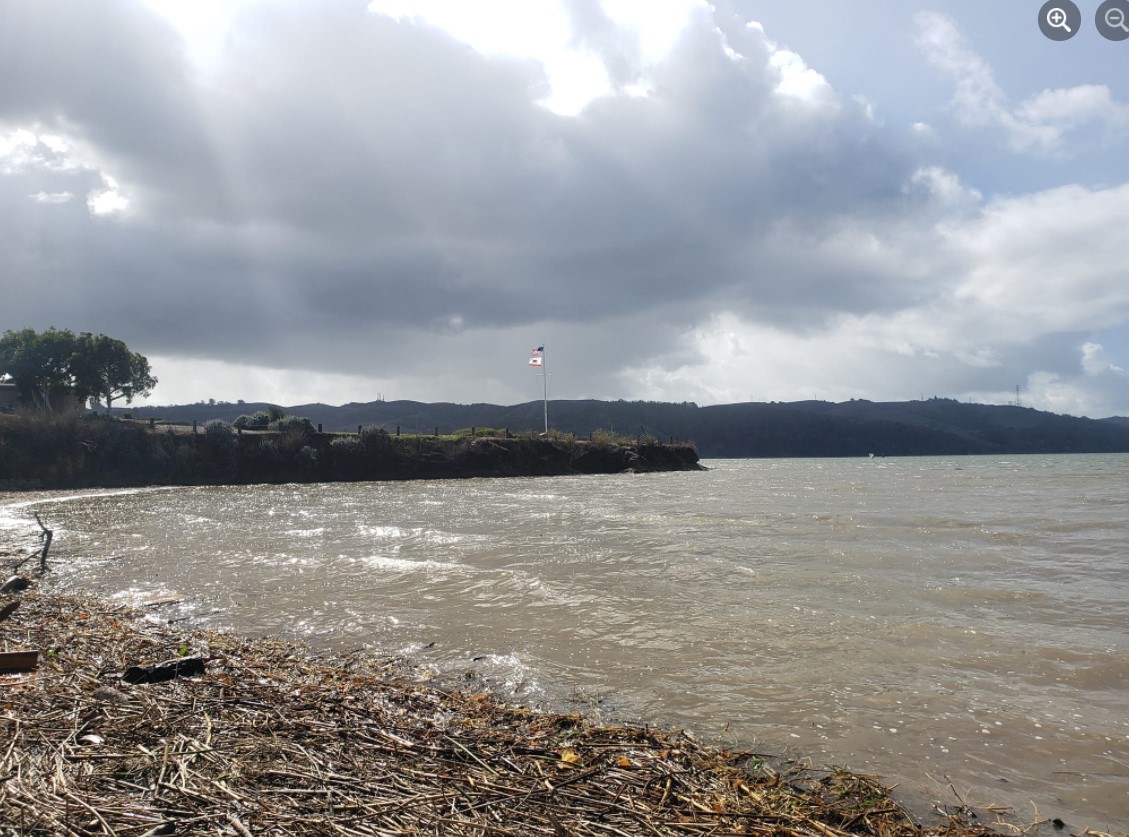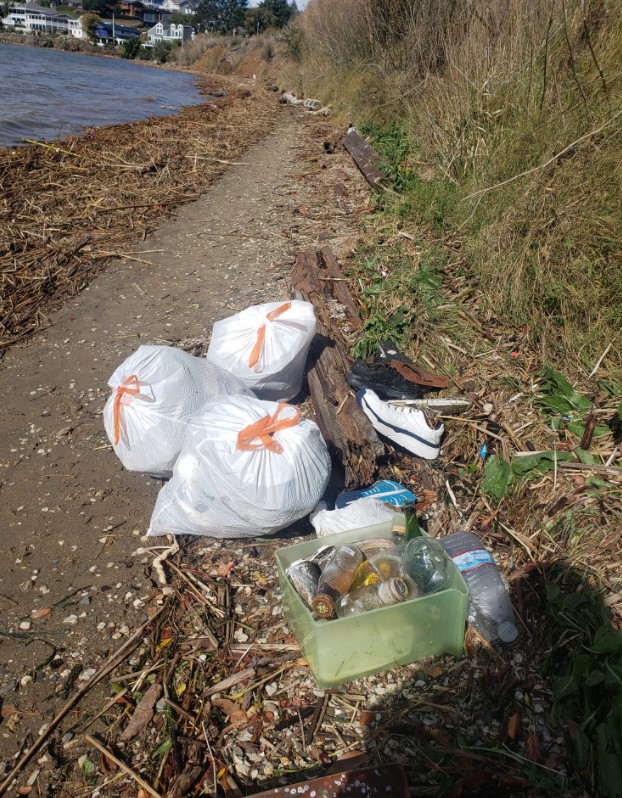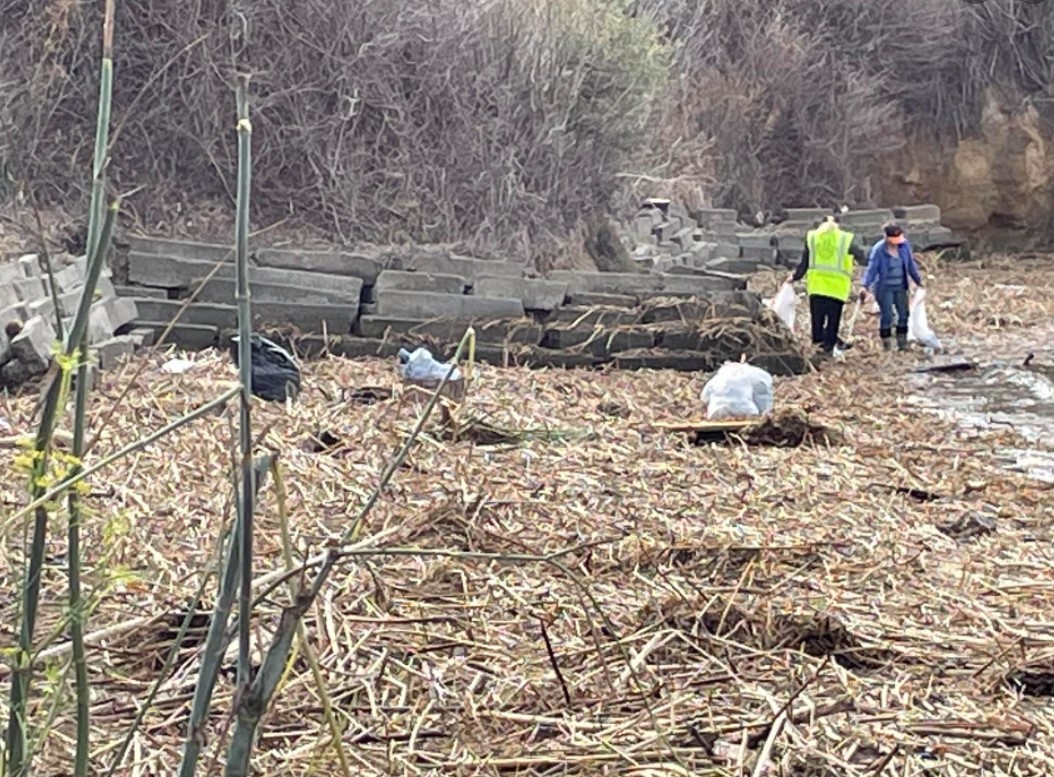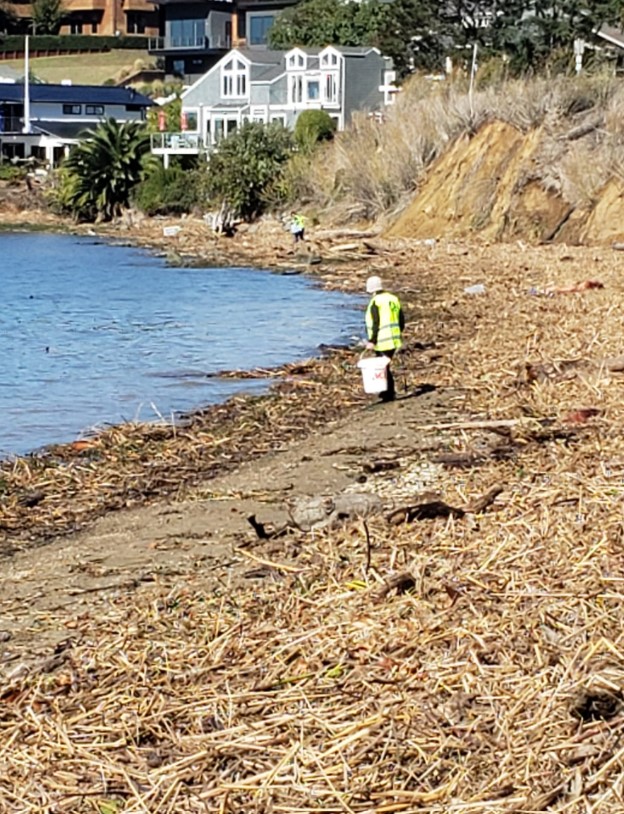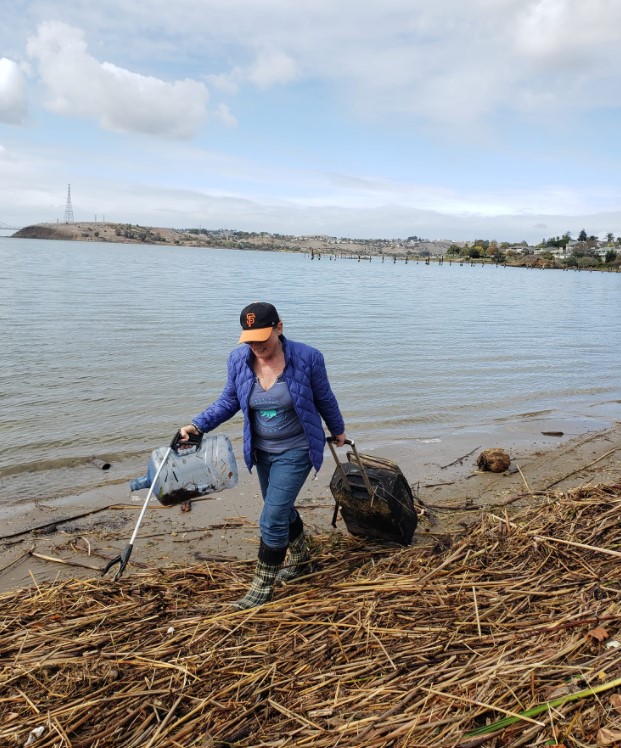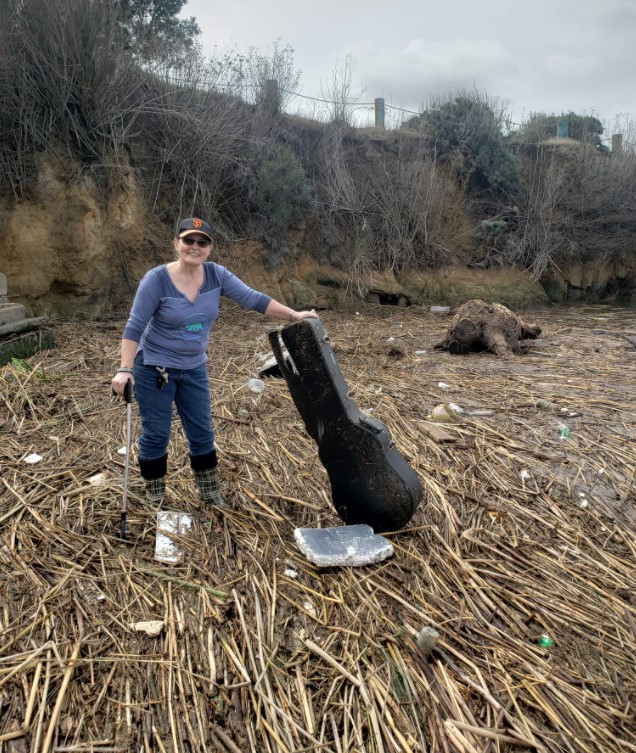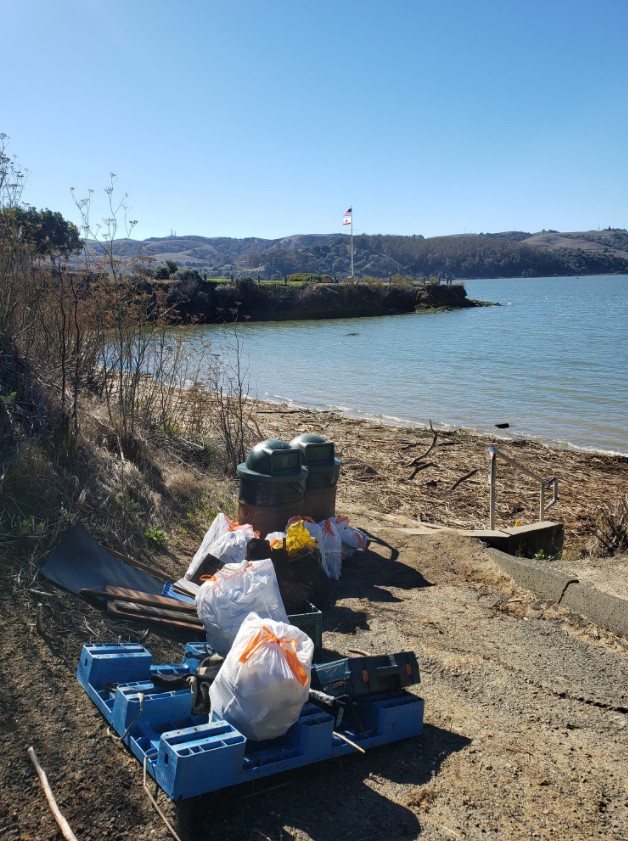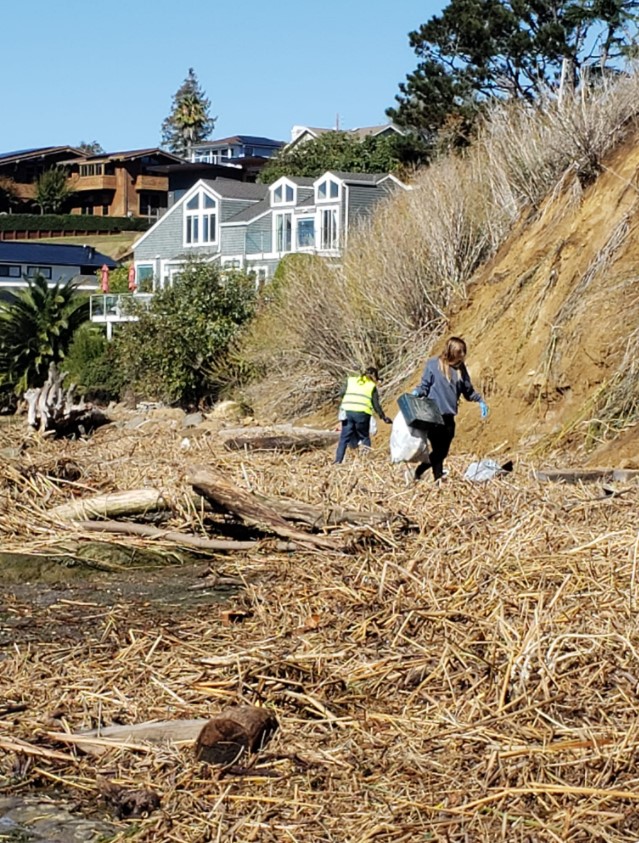 A call to action on 1st Street also netted results.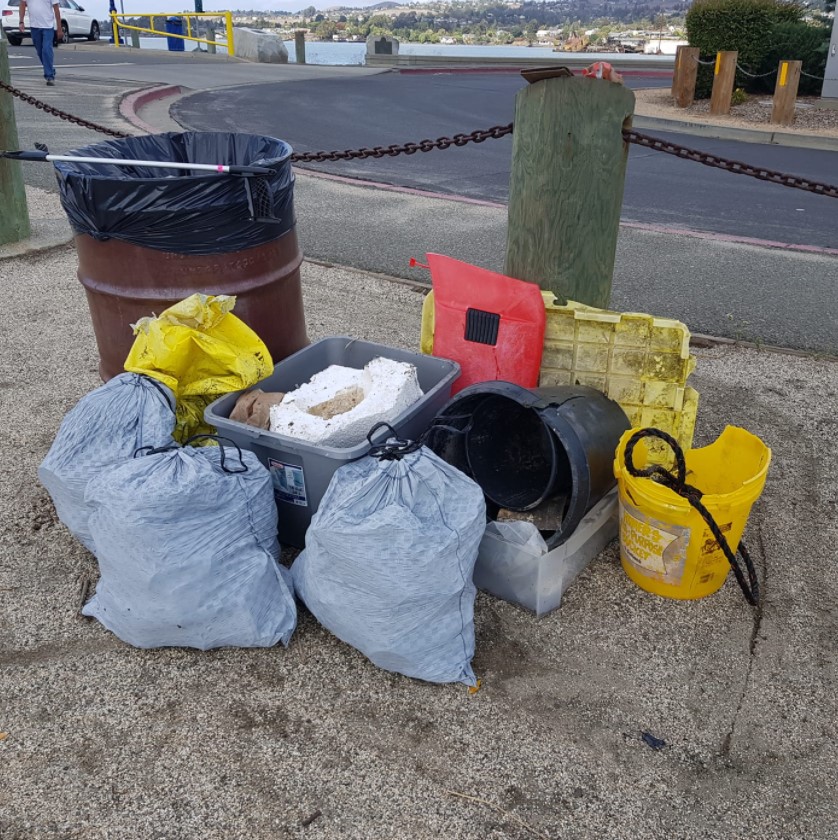 ---
Saturday, April 24, 2021
A huge THANK YOU to everone who took the time out of their weekend to volunteer for this event.
This year for Earth Day, the Benicia Litter Picker Volunteers joined in to collect trash and litter not only from the streets of Benicia, but also in the Industrial Park. Removing this litter from our streets and shorelines prevents toxic waste from reaching our Strait, and helps to maintain our city's natural beauty. The Benicia Litter Pickers also got a mention from the Clean Up Solano organization: Clean Up Solano
What is even more exciting, and simultaneously sad and discouraging, is the amount of garbage our volunteer members collected. We filled up two flatbed trucks! Here are the statistics:
Total pounds of trash collected: 1081
Total number of bags collected: 146
Total number of volunteers: 84
Miles covered: 43.5
Let's break that down a little further, as we want to recognize the groups and clubs that also joined in on this event.
The Benicia Lion's Club collected 107 pounds of trash in the Industrial Park.
Valley Fine Foods collected 152 pounds of garbage in the Industrial Park.
The Tuesday Club collected 40 pounds of refuse in the Industrial Park.
The Robert Semple "Girls on the Run" Club collected 36 pounds of garbage around the Robert Semple area.
Council Member Lionel Largaespada collected 61 pounds of litter from the shopping center areas at the intersection of Rose Drive and Columbus Pkwy. Also, an honorary mention also goes to Ron West for collecting an additional 20 pounds from the same area.
The Benicia Bicycle Club collected approximately 80 pounds of trash from the Industrial Park.
Here is the link to the map of our volunteer's routes: MAP
And here is the link to some pictures we took at the litter drop off site: Earth Day Pictures
And below are a few more pictures we took: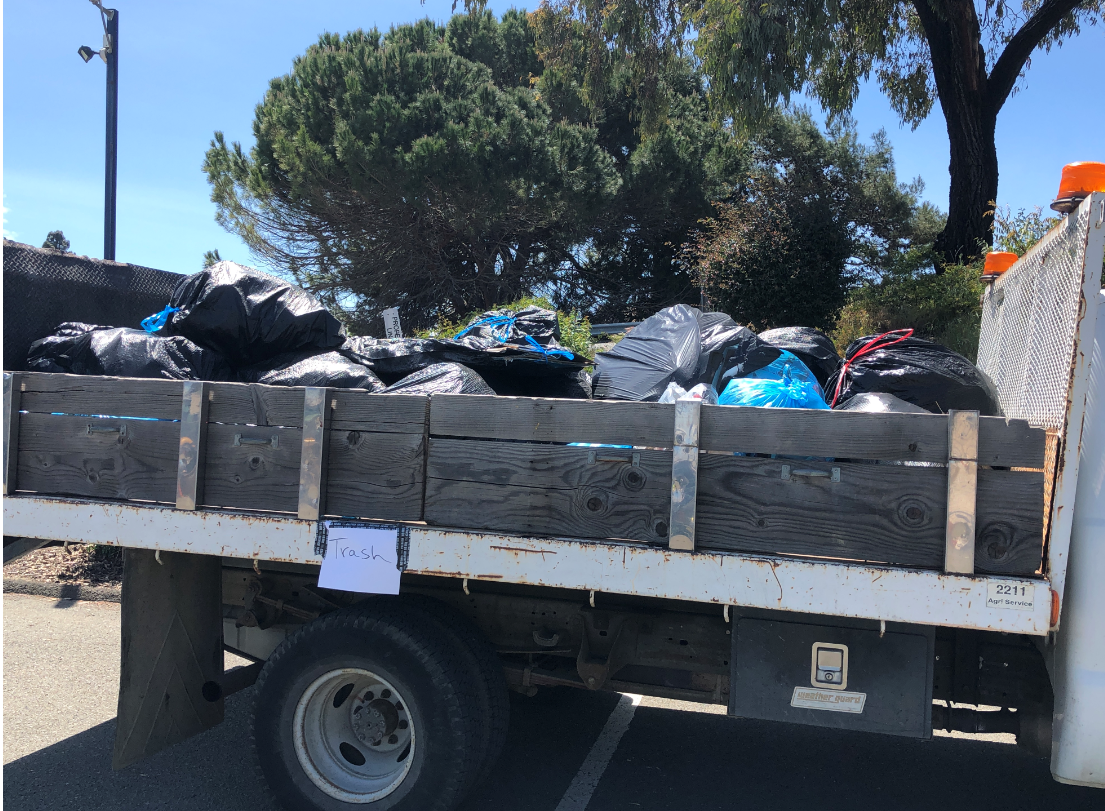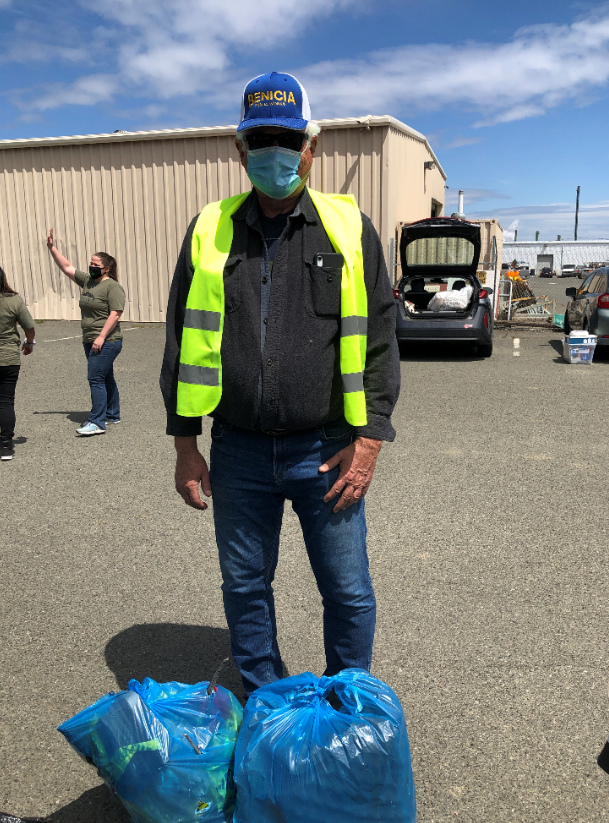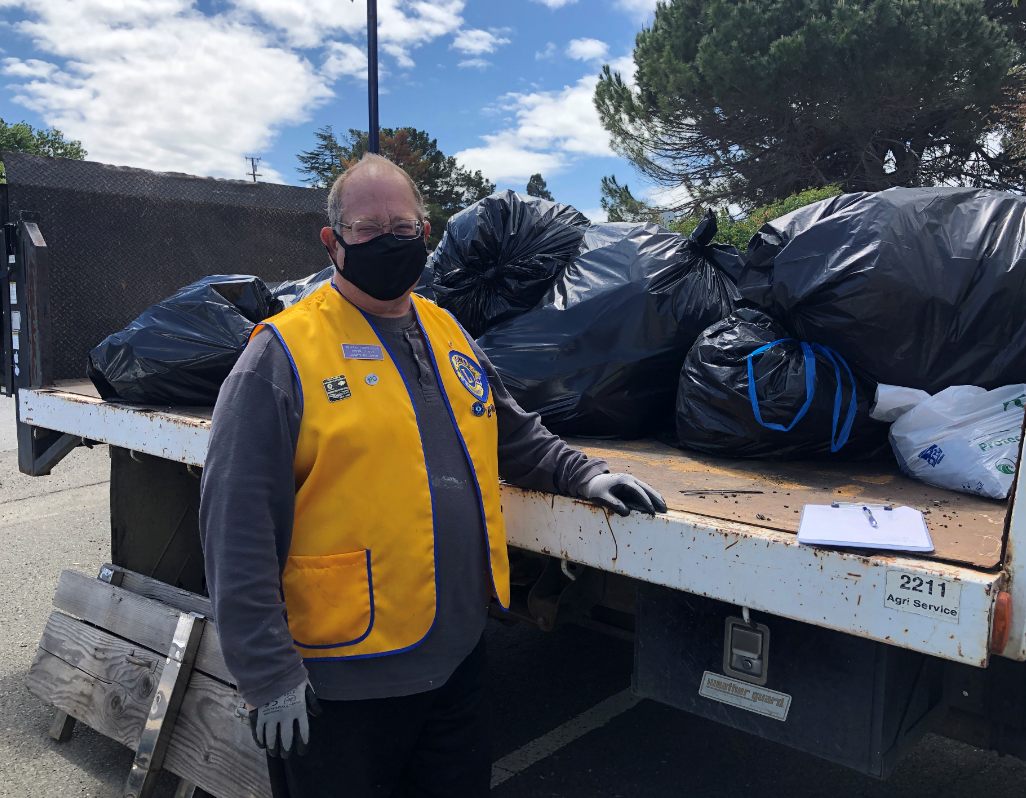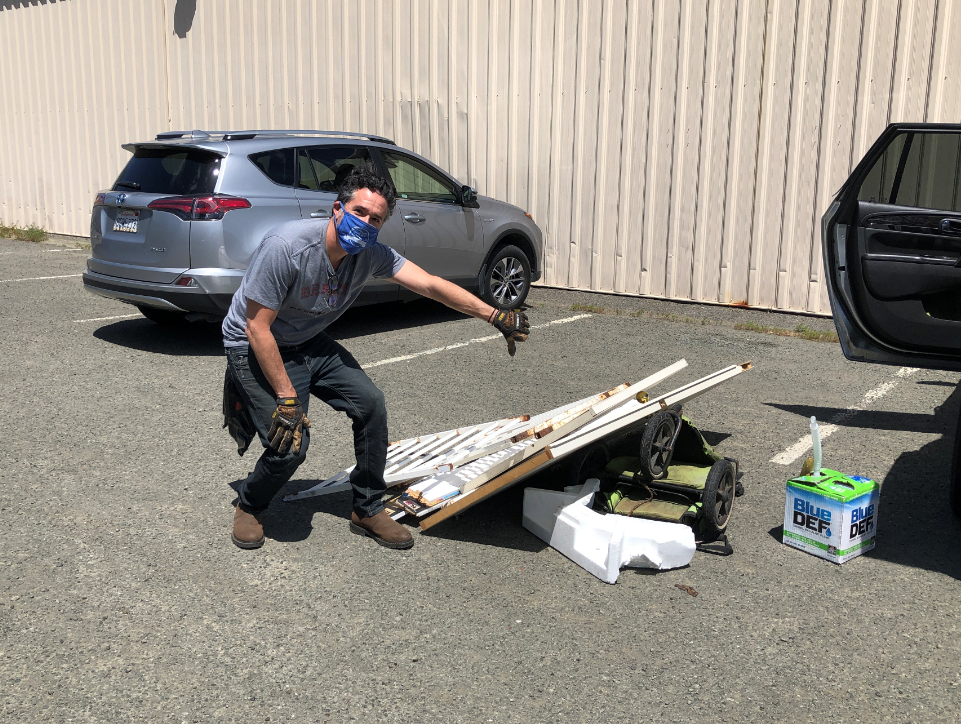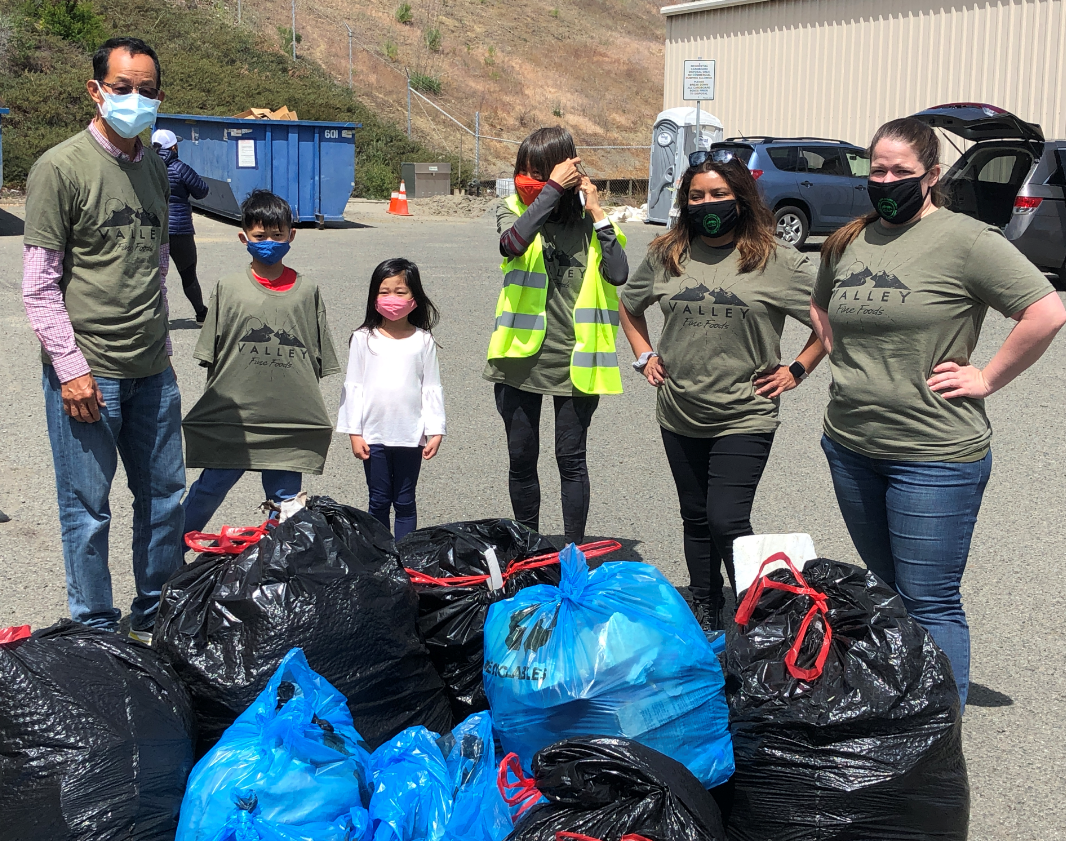 ---
Monday, March 15, 2021
Great News, Everyone! The Anti-Litter signs are here!!!
The signs were printed at a great little place in the Industrial Park called Colorzone. I highly recommend using them if you have any sort of printing need. In addition to that, I would like to give recognition to our very own Ernie and Isabelle P. for donating the first batch of signs to our wonderful little group. Also, Colorzone gave our group a huge discount, so that we can sell these signs for very little, enabling everyone to get one. Thank you, to all!

We also have plenty of litter grabbers procured by Benicia City Council Member Lionel Largaespada,
and also an additional donation of litter grabbers made by 1st Northern California Credit Union.

I would also like to give one more shout-out to the artists, who lovingly painted the signs and then donated them to us:
Samantha McNally and Susan Street.

Here is where you can place your order for any of the items above, or for an imprinted vest. Please place your order here:
https://benicialitterpickers.org/order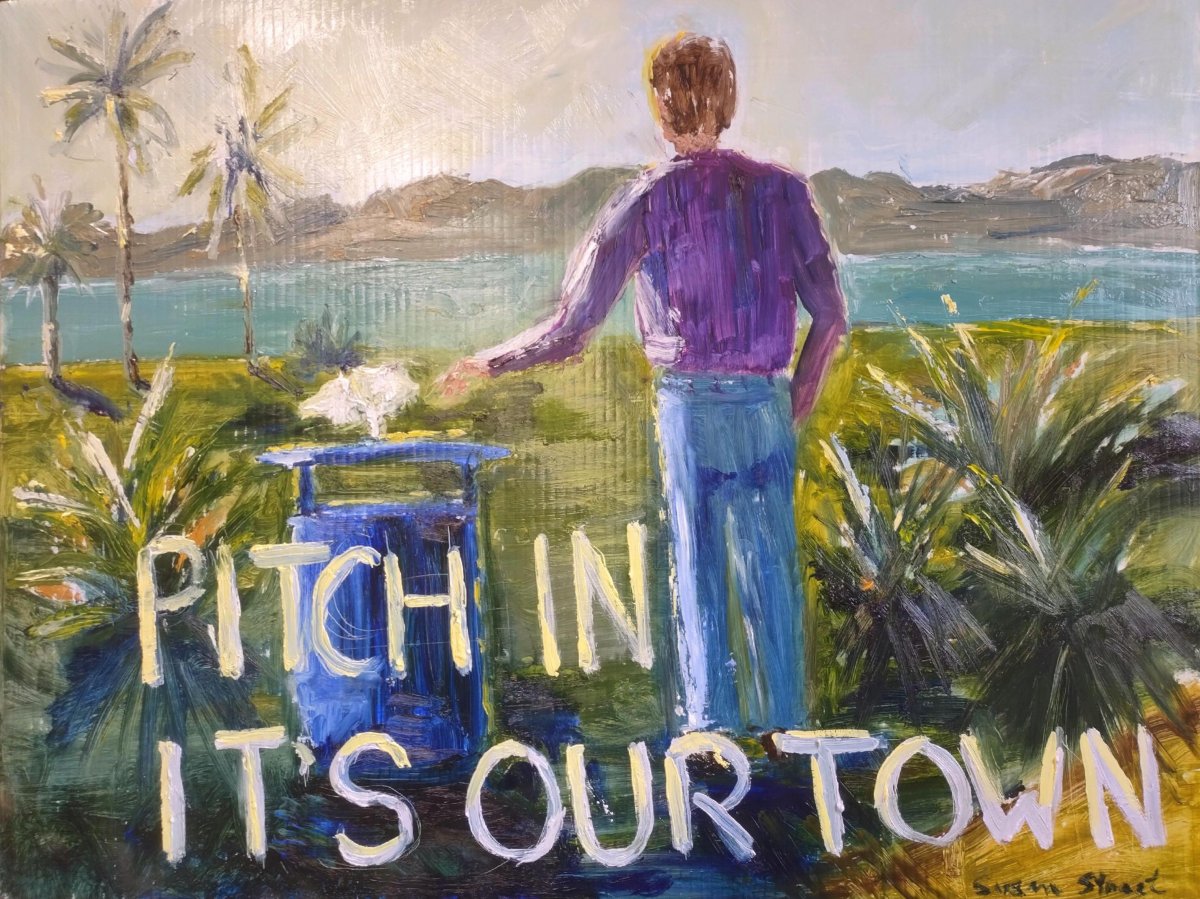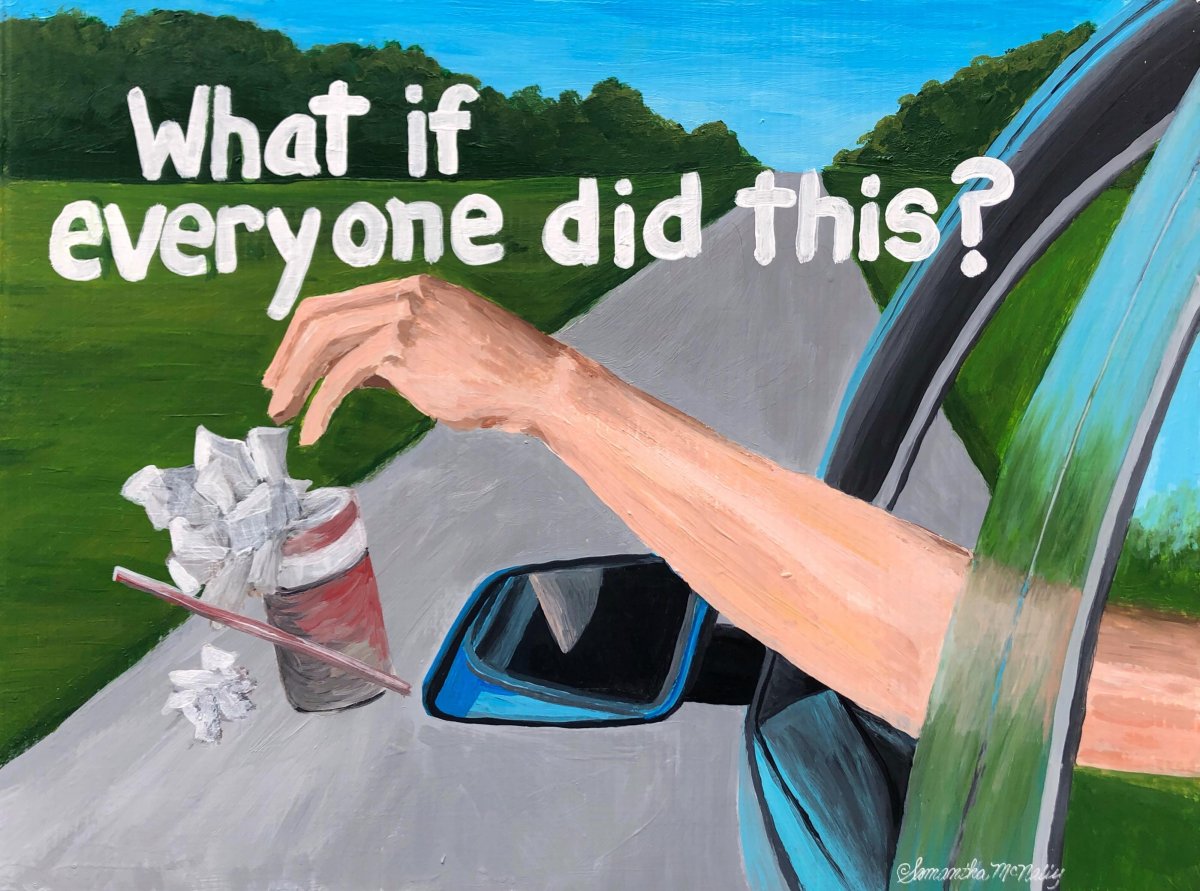 ---
Monday, March 8, 2021
In case you might have missed it, we have been in the news a couple of times.
Steacy was interviewed on 98.1 FM The Breeze's radio morning show. You can listen to the interview here:
98.1 The Breeze Morning Show Interview
Steacy was also interviewed by the Vallejo Times Herald for the Benicia Litter Picker's anti-litter sign art contest. You can read about it here: Vallejo Times Herald Interview
---
Sunday, February 21, 2021
In terms of participation, litter collected, motivation, and just plain hard work, Sunday's clean-up is the most successful Clean Up we have hosted. And we owe it all to our #Litterheroes. We could not do it without all of you. Thank you all so much!
On to Sunday's statistics:

At the corp yard:
We collected a total of 64 Large size (33-45 gallon) trash bags of litter. They collectively weighed 531 pounds. We filled up the truck twice.
Our members collectively covered 42.56 miles of Benicia turf.
I have other reports from our members who did not bring their trash to the corp yard, and from those members:
You all collected approximately 160 additional pounds of trash.
Other interesting details:
City Council Member Lionel Largaespada scoured the Benicia triangle at the bottom of Rose Drive and Columbus Parkway, and picked up eight full size bags of garbage in that two block area.
Benicia Litter Pickers member, Ernie, found what we now affectionately call the "Benicia Party Pack" consisting of a single use vodka bottle, package of condoms, and a pipe.
Members ran into each other in various parts of town, joined together, and continued on their way. There were a lot of people out picking up litter!
All of the pictures can be found HERE. Highlights of today's pickup are below.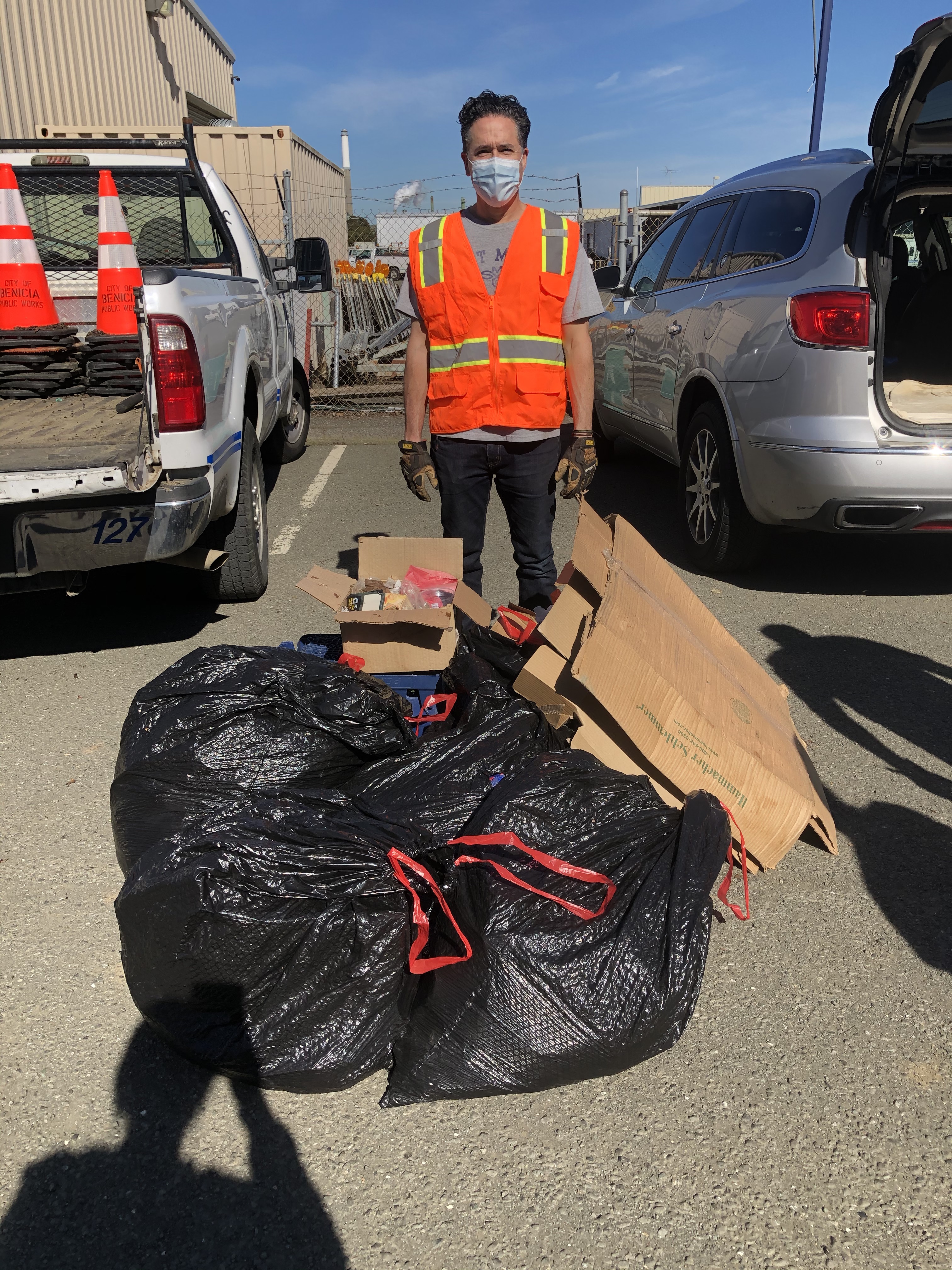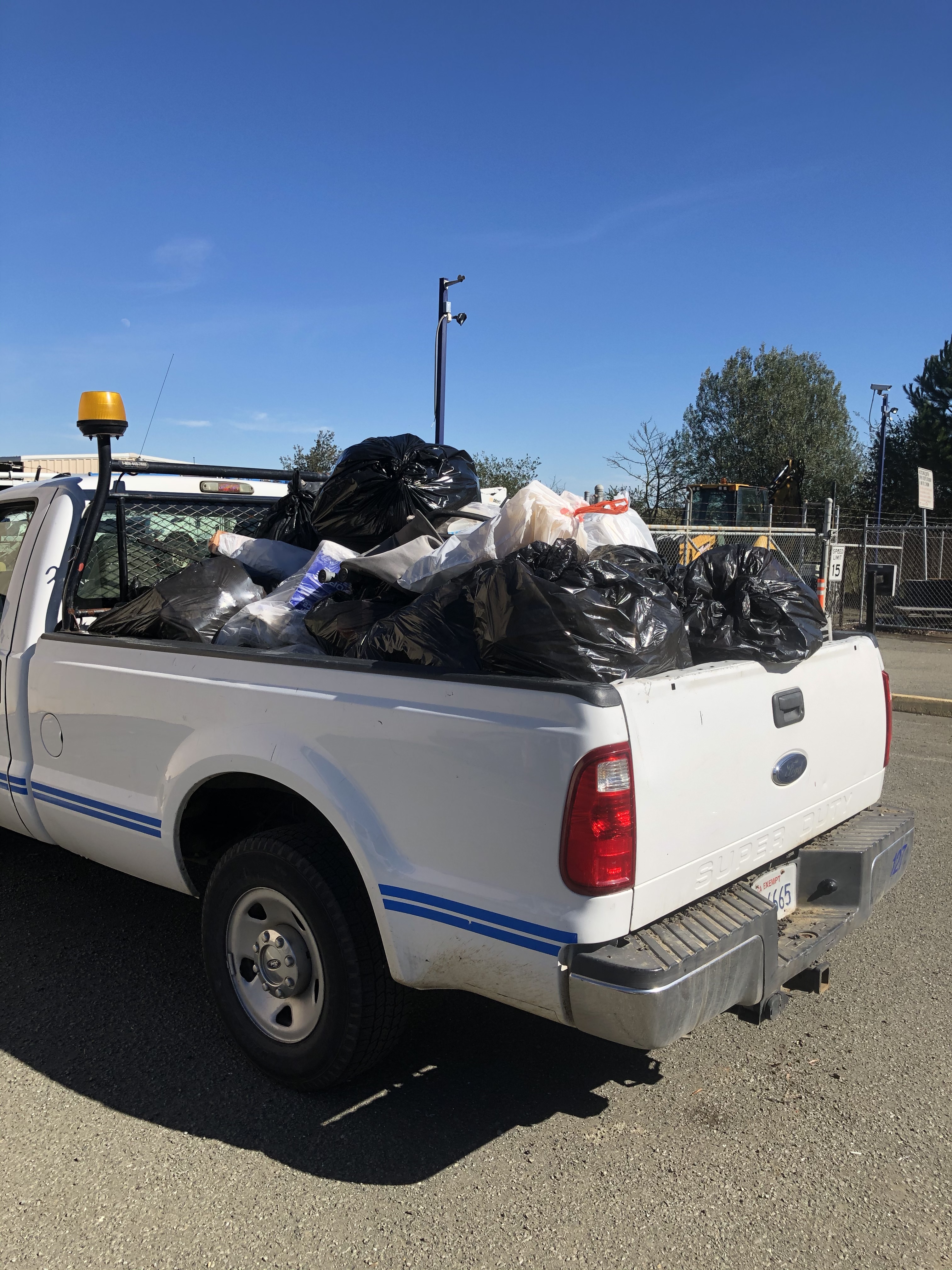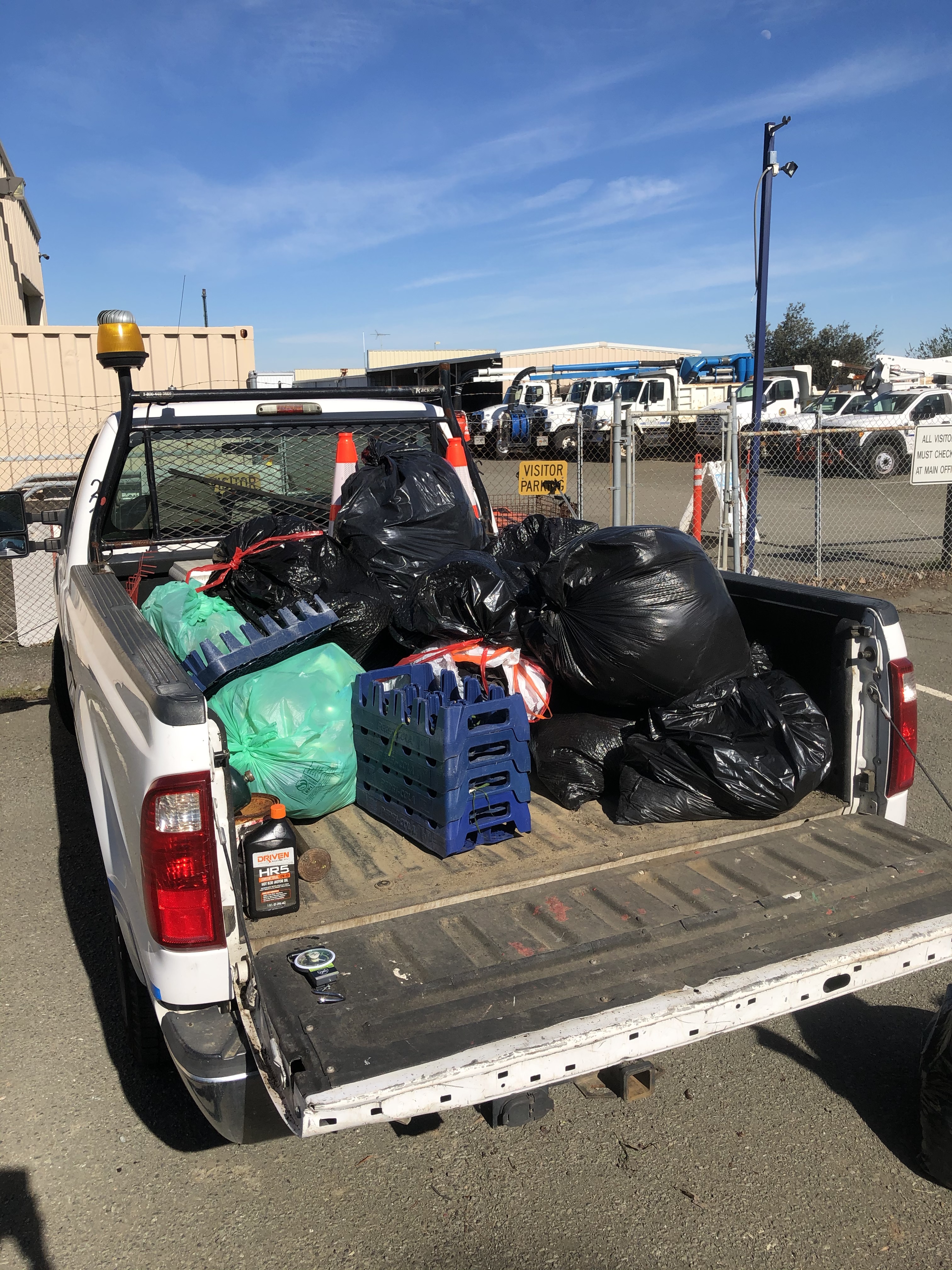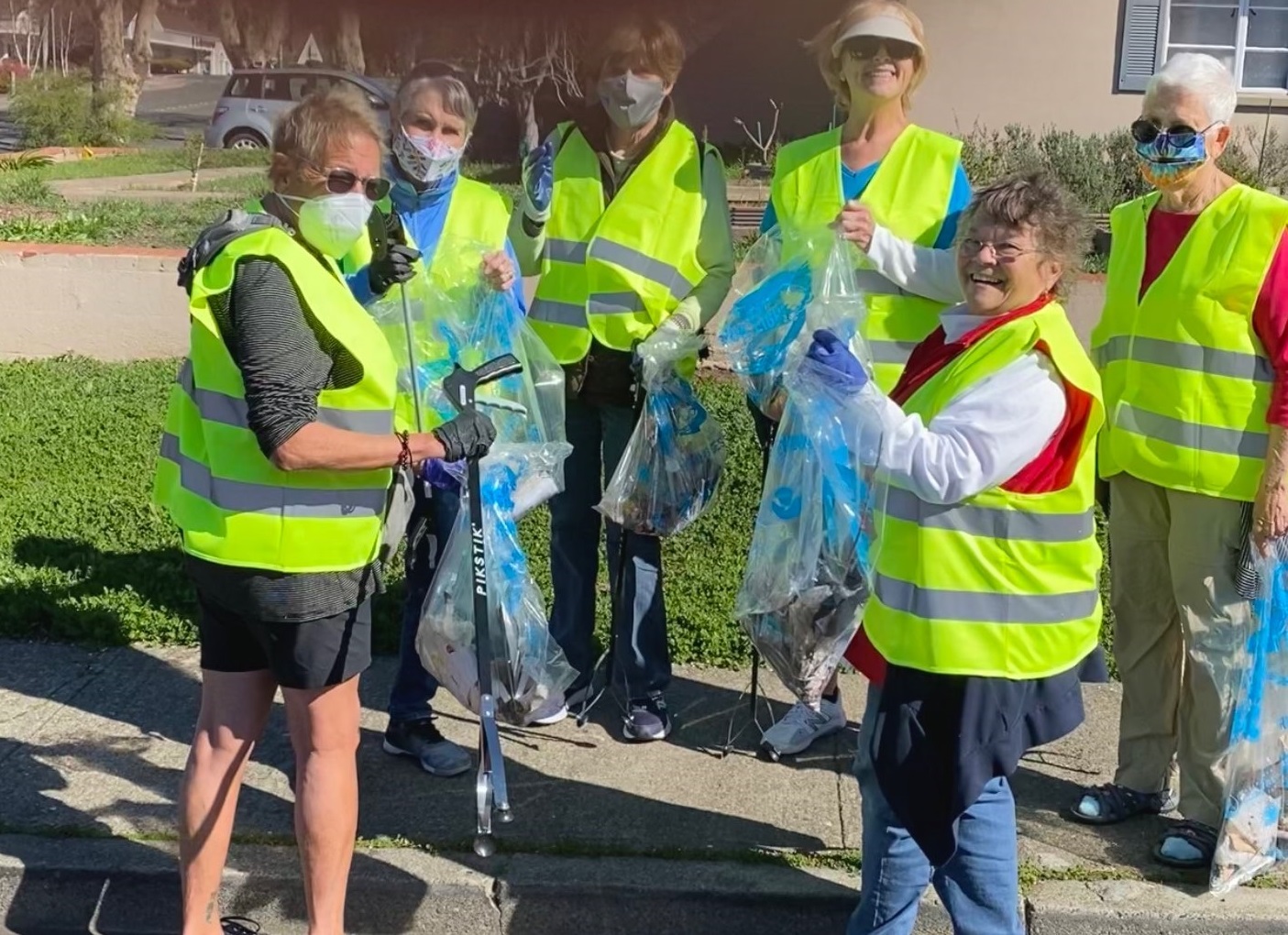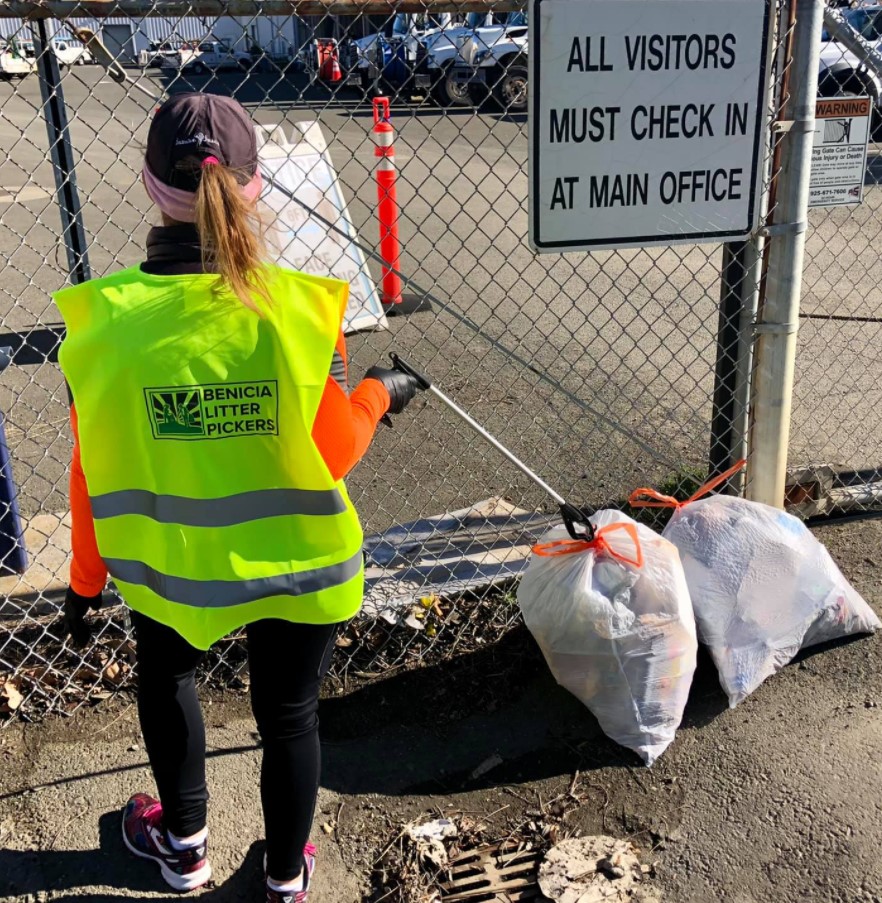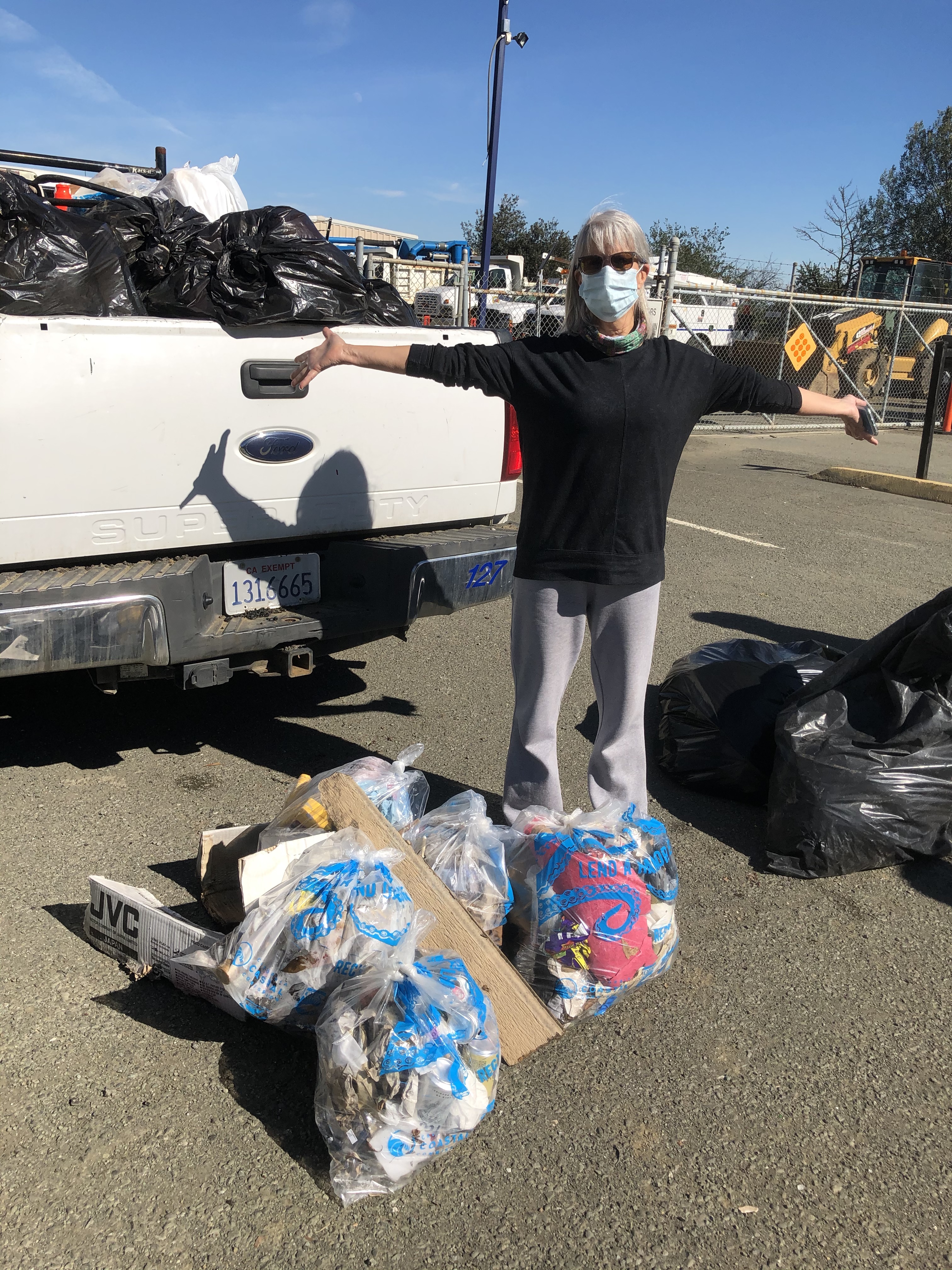 ---